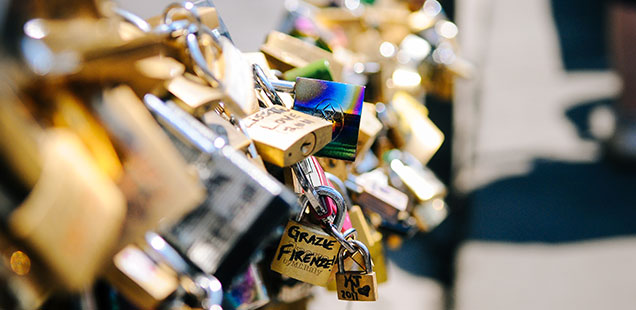 How To Add Referrals On goLance
At goLance, we do everything differently. We believe change starts from the ground up and we are constantly seeking ways to give control back to our community. This is one of the many reasons why we've implemented a crazy simple way for you to earn passive revenue via goLance referrals.
The way it works, you share your referral link with any and everyone you know. They then take said link and join goLance. When they are hired for a gig you'll earn passive revenue. Pretty cool right? We think so. This guide will cover step by step how to add referrals.
How To Add Referrals On goLance
STEP 1:
Login into your goLance account and place your mouse over your profile picture. A menu will appear with the below options. Select, "Account Settings."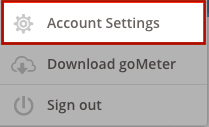 STEP 2:
Now that you're in account settings you will see your referral link. You can either copy and paste the link OR click on the button next to the link which will copy the link for you.

STEP 3:
Share away.
Once you have your referral link (like this one: https://golance.com/signup/r/BdV6Kgk1G) you can share and embed it in your blog, emails, Facebook posts anywhere and everywhere you want.
Generally, we see a lot of our goLancers sharing the link saying something along the lines of, "Hey, I've noticed some gigs on goLance and think you should join. I've seen a wide range of projects and the BEST Freelancers on the market here. You should check it out. Also, if you don't mind signing up with my referral link: https://golance.com I won't be mad."
That is just one opener, you are free to tweak the wording any way you want so it's more comfortable for you.
STEP 4:
Want to see how many referrals you have? Great. Login into your goLance profile and go to Finances.

Once you are in Finances look to the far left of your dashboard to view your active referrals.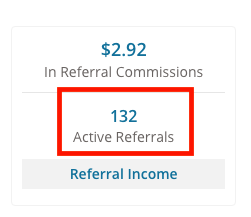 FAQ:
A.  How many referrals can I have?
Referrals are unlimited. Feel free to share away.
B. How do I know when someone signs up with my referral link?
You will get an email plus a notification in your goLance dashboard telling you who signed up with your referral link.
C. How much income can I earn with referrals?
The revenue you earn is unlimited.
D.  Do I have to be a freelancer to use referral links?
No. All you need is a goLance profile.
Remember each goLance profile comes with a dedicated referral link.
E. What does someone see when they click on a referral link?
Referral links lead to a goLance landing sign up page. You can click on the referral link above to see this page. On the frontend, it is exactly the same as the regular goLance sign up page.
Leave A Reply