How do I pitch myself as a freelancer? 10 tricks to make it successful
Let me provide you with ten tips to make your pitch successful.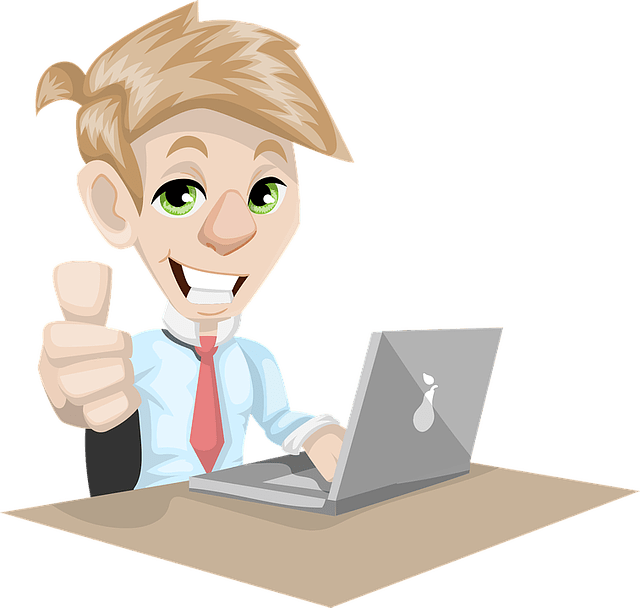 As a freelancer, you are solely responsible for the success of your business, which can often feel intimidating. You need to understand the value that you bring to the table and learn how to market and pitch your services. Knowing how to "sell" yourself and successfully reach out to new clients is number one in your professional arsenal.
Most importantly, strategic networking is one way to grow your client roster. Take some time each day (or even once a week) to reach out to people in and around your industry - it could be anyone - other freelancers working in the field, influencers, bloggers, or even friends and family members who make you feel like if they might be good potential business partners. By keeping their needs in mind, as well as their product needs and industry trends, you'll position yourself as an expert in their minds - and they may come back around when they need your services! How do you achieve that? Let me provide you with ten tips to make your pitch successful.
1. Ensure well organization
There are four things that a successful pitch needs to have. The first is an attention-grabbing headline, which keeps the audience reading. Second, you must acknowledge their pain points and give them something that they didn't know they needed until they read your pitch. Third, you have to solve their problem. Finally, it should end with a call to action such as "contact me today to discuss how we can help your business grow and thrive!"
2. Add personalization
If you want to break the barrier and make an impression, you need to connect with the person on the opposite side. The truth is that most of the people you will be trying to reach are constantly busy, and you need to do something that will make them take a moment for you instead of the people from the other fifty emails they got that day. Of course, this is easier said than done, but the perfect way to do this is to find something that you have in common. Before you send your message, take a moment to get to know the person you are writing to and personalize your message in a way that will make them feel special.
3. Point out the problem
When marketing yourself as a freelancer, you need to create solutions to the particular persona's needs. During the getting to know your client phase, try to look for specific areas in which they need your help, and make sure to clearly point them out.
4. Provide solutions and/or ideas
Once you have understood the problem, begin crafting your solutions to this problem. Write out a list of possible solutions that might work for your client. In the process asking yourself questions such as the ones below can help a lot:
How will my solution help their business thrive?

What's different about it?

Can we prototype it?
5. Follow-up
You need to be patient in the pitching process. However, it's pretty common for busy people to miss the things they want to do as they get distracted by other duties. That's why following up after a few days of no response is working like a charm, and you should definitely do it. Send a brief text asking whether they had a chance to look at your offer.
6. Consider success differently
The definition of success is usually black and white, but not in freelance pitching. There's a whole new concept emerging where the focus isn't on getting an assignment. Instead, it's on how you get there and whether or not you were able to communicate effectively with the person and establish a relationship. Believe me - such connections are paying off in the future.
7. Take it seriously
It's crucial to appear professional with your pitches. It is not just about the linguistic correctness of the text but also about how you present yourself. Make the person on the other end feel as though you take the opportunity seriously and are invested in their outcomes by taking care of adding a good picture to the signature, providing links to your well-optimized social media profiles, and presenting yourself as relevant. It might be easier than you think - you can create a great-looking professional picture in a few minutes using special tools.
8. Define your niche
Think of your ideal clients and what services they usually want to receive from you (as well as which of them you like to perform the best). For example, if you're a private gym instructor, but the most important service you provide is establishing training plans for pregnant women, then aren't you really providing professional training plans? Your actual niche is pregnant women wanting to take care of their health during pregnancy, and these should be the people to look for.
9. Be honest about your requirements
It's always best to be upfront with your client about how much time you are willing to put into the project, the format (remote or on-site), and your financial expectations. By being upfront and professional, you'll show that you know your work is important and should be treated as such. Keep in mind that they are looking to get the job done and want a contractor who can complete their project with as little hassle as possible.
10. Look for opportunities in various places
Online forums and Facebook groups are great places for pitching as freelancers. Or LinkedIn? Even more! Over 77 job applications are submitted every second on LinkedIn. Looking for assignments there, and marketing yourself on your personal profiles might be a hit. However, remember not to overdo it, as it will end up in the opposite result than one wanted. People will get annoyed rather than reach out to you with a potential gig. Search the place looking for topics that are relevant to you, and then provide your expertise. While doing so, cleverly add that you are a freelancer, and the job is done.
Learn how to market your skills and expertise, and become a go-to person in your field. You will find that the more you promote yourself and your offerings, the more opportunities come your way. Don't stress too much about it, and try to have fun while doing it.
About the Author:
Magdalena Sadowska, the Community Manager & Content Writer of Passport Photo Online. With a background in psychology, she is fascinated by how people interact and create their reality.
Given a choice of sea or mountains, she chooses both.