How Do Freelancers Deal With Inflation
This article focuses on valuable methods of raising your rates due to inflation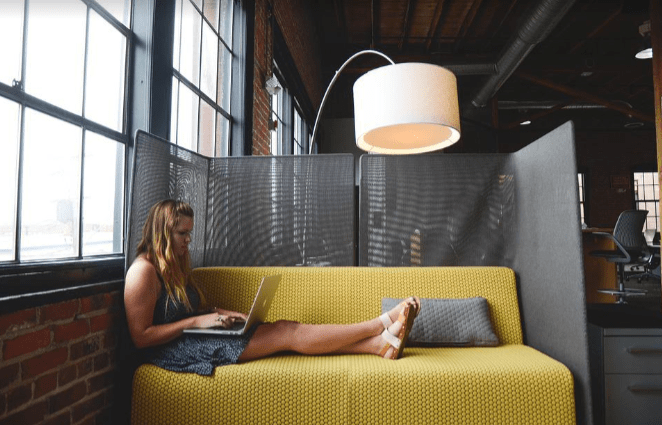 Inflation devalues freelance labor like any other one. But this economic phenomenon frequently occurs in today's world and affects budget and business. For example, the USA has risen to 5.4 %, and the percentage is even higher in other countries. Nevertheless, you can easily stay afloat if you know how to deal with inflation and include it into your business model. Thus, this article focuses on valuable methods of raising your rates due to inflation.
Why to Match Inflation
And the first thing needed to point out here before getting to the question of increasing the cost of your services is why you need to match inflation. The fact of the matter is that you, as a freelancer, are the one who decides to raise rates. You don't have a boss to do it for you. And your hard-earned clients aren't likely to do it either. So for many freelancers, talking about a raise is a pretty challenging task.
Then you have to pose the question: work for free or hard talk. Hopefully, you will favor the second option. However, if you doubt your abilities and seek some support, you can get the help of top writing services to get a quality paper on any topic you are interested in. For example, choose a service that suits you and order an essay on handling difficult dialogues and coping with the anxiety.
How to Raise Rates
Now it's time for the heavy artillery. Here you'll learn how to justify price increases to customers while remaining on good terms with them.
# 1 Determine the Price Increase
So, the first thing you need to do is determine the price increase. The generally accepted rule for rate increases is that you should add 5-10% to your initial salary. Your pay should be slightly above the rate of inflation. In addition, it's worth considering the amount of income that corresponds to life in your area. At this point, the main thing to remember is that you should put your best interests first to get paid decently for your work.
# 2 Warn About Price Increases in Advance
If you don't want to lose a client, avoid unpleasant surprises. By increasing the cost of services drastically without warning, you put the customer in an uncomfortable position and show your disrespect. Instead, discuss price increases in advance. To do this, make a schedule and write down when and how much you plan to raise the cost.
It's best to do this at the end of the year when companies are budgeting. In this case, marketers can calculate additional costs and allocate the necessary amount of money in advance to work on joint projects.
# 3 Raise Prices Gradually
When planning your budget, include a schedule of price increases. It's better to raise prices gradually, for example, every three months, increasing the cost of services by 5-10%. It will be easier for the client to accept a gradual price increase than to take a 25-30% jump, even if you haven't raised the price tag in two years.
# 4 Focus on Service Value
If you confront your clients with the fact that your services now cost more, they are unlikely to agree to the new terms of work. So when asking for higher fees, focus on the value of your work. A regular report on the work done will help you with this. But, first, fix the completed tasks and qualitative and quantitative indicators you managed to achieve.
Include in your report a list of the courses you've completed during this time. Describe the knowledge you gained and how you will apply it to your company's growth. Talk about the new services you added to your portfolio. It helps justify your position to the client and convince them of the need to increase your fee.
# 5 Diversify
Don't put all your eggs in one basket. This well-known proverb fits perfectly with the organization of freelance work. Increasing prices is much easier if you have an established and diversified client base. Even if one client leaves, you won't be broke since increasing the cost of services for the remaining customers will not allow you to lose money and buy time to find a new client.
# 6 Be Prepared for Rejection
There's no denying the fact that clients may refuse your services due to an increase in rates. Some may insist on the former rates, arguing that they have worked with you for a long time and can't pay you more because of the same inflation. But you're still better off claiming your case to the end.
After all, inflation affects absolutely everyone, so you should not make concessions. Instead, you must realize your value as a specialist and convince the toughest clients that new ones will be willing to pay what your work is worth. If they do decide to leave, take it easy. Value your time.
# 7 Include New Rates in Your Profile
Don't forget to include your new rates in all your profiles. If you have your site, update your rates there, too. Take a helpful tip: update your rates the day before they go into effect so as not to rush on adjustment day.
Conclusion
To avoid cursing the day you went freelance, take the issue of personal well-being into your own hands. And it's not even just about inflation. What's important is that you value yourself as a highly-skilled professional. Make a plan for professional development and supplement it with a schedule of service price increases. If you are a reliable professional, clients will stay with you, even if they have to pay twice as much. The main thing is to treat your customers with respect and follow simple rules:
✔️ Negotiate all financial issues before the start of the project.
✔️ Give them advance notice of price increases.
✔️ Raise prices gradually.
✔️ When raising prices, emphasize the value of your services.
✔️ Develop a loyal customer base.
Every price has its buyer. The main thing is that your services are of high quality and meet customer expectations.