goMeter Just Got Even Better – Download Multiple Screenshots At Once
Now, you can select all screenshots for a given working day and download them at once.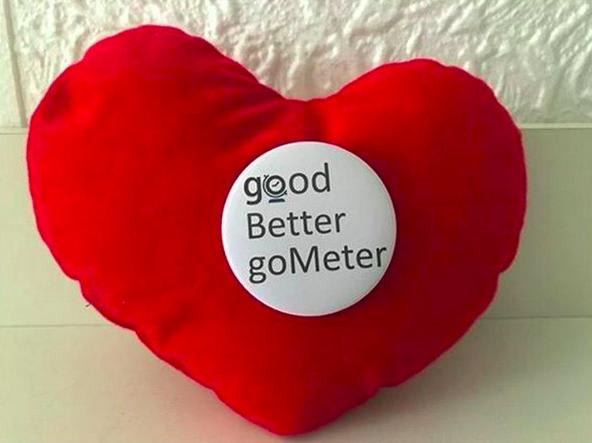 A time-tracking app is every freelance platform's bloodstream.
Before I joined goLance, I used to take these useful freelance working tools for granted. As soon as I started using goMeter on a daily basis, I quickly learned to appreciate its simplicity and reliability.
It turned out that goMeter is much more than a time -tracking app. This is a powerful analytic tracking tool that has helped me built trustworthy relationships with my clients. How?
A Work Diary Is Every Freelancer's Best Friend
At the very heart of goMeter is a Work Diary with two distinctive features: an activity percentage and screenshots.
It only takes one overview of these two for a client to get an understanding of your project-related activities. Especially when it comes to screenshots. If a picture is worth a thousand words then a Work Diary's screenshot is worth hundreds of your working minutes.
My clients prefer to download these screenshots. That's understandable and very useful for obvious reasons. Until now, it was only possible to select and download particular or screenshots associated with one working hour.
Wouldn't It Be Great To Download Multiple Screenshots At Once?
One of the things I love the most about goLance is the continuous work on improving the design, features, and functionality of their apps. My clients immediately noticed when it has become possible to download multiple screenshots at once.
Now, you can select all screenshots for a given working day and download them at once.

What you get is a .zip file, which includes a freelancer's name and a date for the selected working day. This way, you can download all screenshots for every working day separately. This option come in handy if a client wants to examine the screenshots later without accessing a Work Diary.
In The Freelance Industry Every Improvement Matters
Here's a simple truth about freelancing every freelancer can confirm. There are no small or insignificant improvements. Everything that can help you work better and quicker is more than welcome. The same applies to your clients.
We're in the same freelance boat. If my client can download all screenshots related to my work at once to examine them later at his convenience, then I can have the peace of mind as a freelancer.
Our goMeter just got even better. Spread the word about this great improvement with your clients if you are a freelancer. If you are a client then feel free to try it right away.