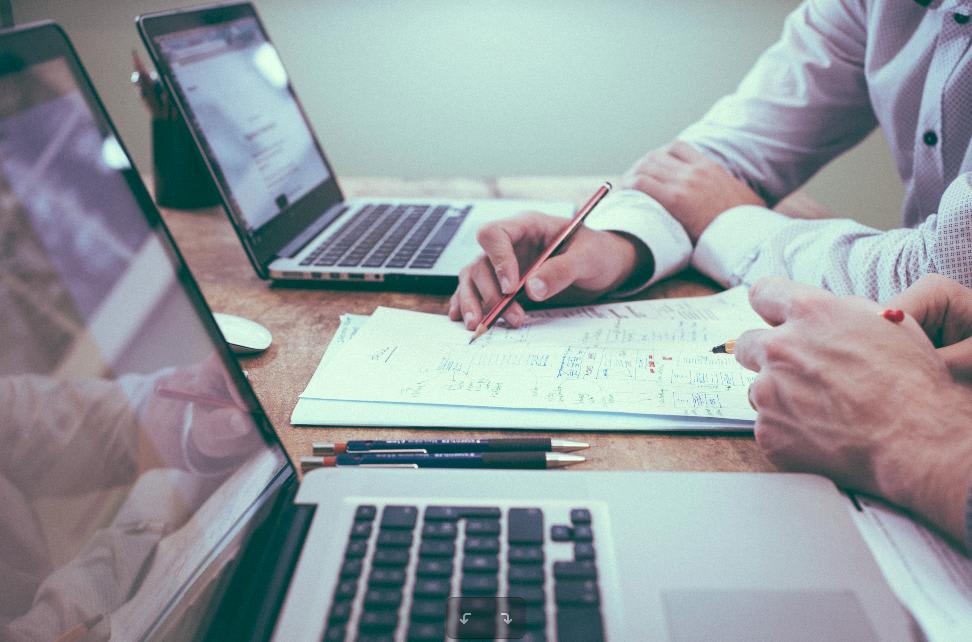 GoLance Introduces Manually Issued Invoice For Hourly Contracts
Let's begin by explaining the difference between the regular automatic billing and manual invoicing.
As a freelancer (contractor) on goLance, you don't need to issue invoices, if you track time with goMeter or log it manually. Meaning, this feature comes in handy when a client and contractor have been working for a long time already, have established mutual trust, track time somewhere else, and want to use goLance mostly as a payment platform.
Manual Invoicing is enabled for all goLance users (clients and freelancers) by default, with an option for clients to disable this feature for any contract of their choosing, so the contractors working on these contracts can't issue manual invoices.
It is advisable for freelancers to use this feature in a thoughtful way because their clients pay the manual invoices at their discretion. This also means that the invoiced amount is not taken from the client's goWallet automatically, unlike regular hourly payments. In addition, goLance can't offer contractor protection for the manually invoiced amounts (the same as for manually added hours).
The "Issue Invoice" button is placed right under to the "Message" button as shown below.

There a few important points to pay attention to when issuing a manual invoice:
• Billing period - Make sure that you have chosen the right period by checking the first and the last date of your manual invoice's billing period.
• Due date.
• It is advisable to include additional notes or attach required documents while creating your manual invoice.
As soon as you're done checking these important points, you can issue your manual invoice.
Now, let's have a look at the manual invoice the client receives.
Before paying a manual invoice, the client should check that the number of billed hours, hourly rate, and the amount to be paid match the specific contract and work being done. This is the reason why any additional notes and attached documents can be very useful.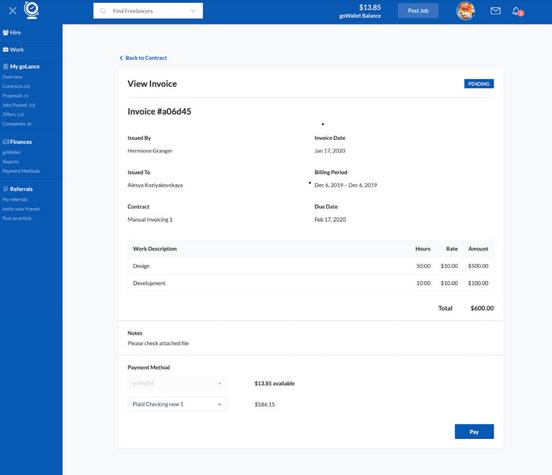 Once a client feels comfortable about paying the invoice, he or she is free to choose the most suitable payment method (if they have more than one payment method added to their account).
The moment the client pays the manual invoice, its status is changed from "pending" to "paid." In the terms of the Security period and goLance service fee, the same rules for regular hourly contract payments apply.
Leave A Reply