GoLance Featured in Hacker Noon
We can all agree that this is one of the most popular and used movie lines of all time:
You're gonna need a bigger boat!
Yes, I'm talking about Brody (Roy Scheider), who used this line in the legendary "Jaws" (1975). So, what this famous movie quote has to do with goLance?
Well, after seeing the updated "goLance Getting Recognized" list of all publications and magazines, I said to Michael Brooks, the CEO of goLance:
Sir, we're gonna need a bigger home page!
We even had to include an extra line for all goLance awards besides all publications and magazines where our platform is featured.

To The Tech Moon, Hacker Noon, And Back
If you say that goLance is the Hacker Noon of freelancing, you're going to make a mistake.
If you say that Hacker Noon is the goLance of the tech publications, you'll be right again.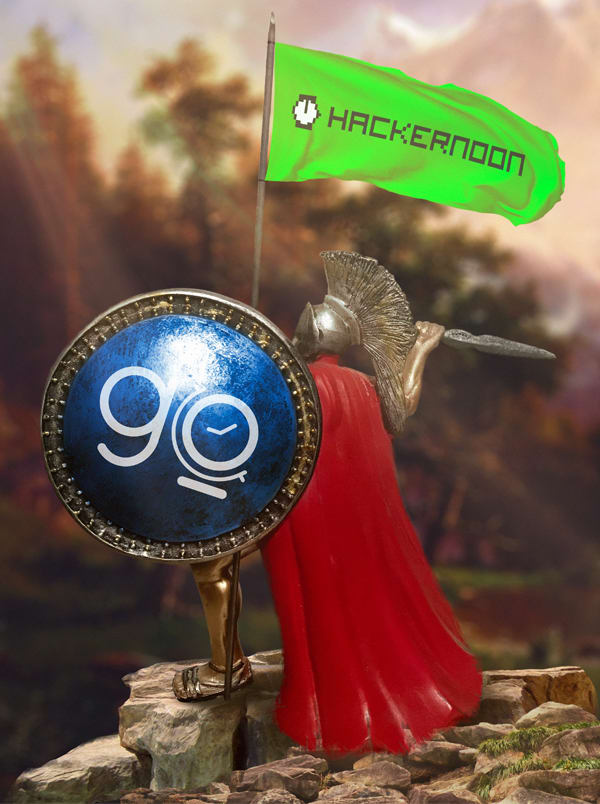 No tech story, including the freelance industry, is too controversial to be published on Hacker Noon, if it's respectfully presented and all claims backed up with easily verifiable evidence, of course. If you're looking for the intriguing and useful stories about freelancing and freelancers, then Hacker Noon will outmatch your expectations with its selection of featured articles, such as:
World's Top 5 Freelance Platforms' Fees - Explained, Busted, & Compared
Is Freelance Anarchy The Future of Freelancing?
Has Toptal Made Quora Become Biased In Freelance Topics?
Upwork Second Quarter 2019 Financial Report: Titanic Orchestra At Their Finest
Behind Business Insider Story About Upwork Success
Upwork Costs: From Nada To Prada
A Farewell To FREE Upwork Connects — Cherish Your Freelance Moments
Is There A Black Market For Freelance Accounts?
Why Is Digital Credibility The Future of Freelancing?
Is Michael Brooks The Freelance King Leonidas?
Two Years an Upwork Slave: How to Own Freelancers and Sue Those You Can't Own
Let's Talk About Fees, You Busy Freelance Bees!
What Happened To Upwork's First Birthday Party?
Natural Partnership and Unique Features
Both goLance and Hacker Noon are the synonyms for uncompromising independence in their respectful fields. Their unique features are what set them apart from similar platforms.
Among other genuine opportunities, I have to emphasize the third-party links you are absolutely free to use on goLance and Hacker Noon. Also, Hacker Noon is one of the very few popular publications without a paywall. The same applies to goLance, which has a unique no-cost-to-client policy from day one.
The Fastest Growing Platforms Taking The World By The Storms
A few months ago, when Hacker Noon was still a part of the Medium publishing universe, this tech publication used to be among the top 5K websites in the world, according to Alexa.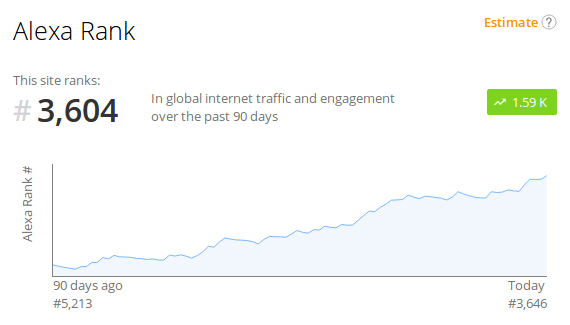 The last time I checked, Hacker Noon is very close to the Alexa ranking of the top 3.5K websites. That's an impressive jump of more than 1.5K positions in the last 90 days. So, yeah, it's a big deal to be featured in Hacker Noon.
GoLance is the fastest-growing freelance platform that continuously has to increase its support staff to keep up with the demands of new clients and freelancers that are signing up on an hourly basis.
What a time to be a goLancer and featured in Hacker Noon. One day, you will look back and feel proud of witnessing the moment when two bold, independent, and uncompromising platforms shared the same path and vision on their way to the top.
Leave A Reply