goLance featured in Bitstamp case study for bringing crypto payment options to freelancers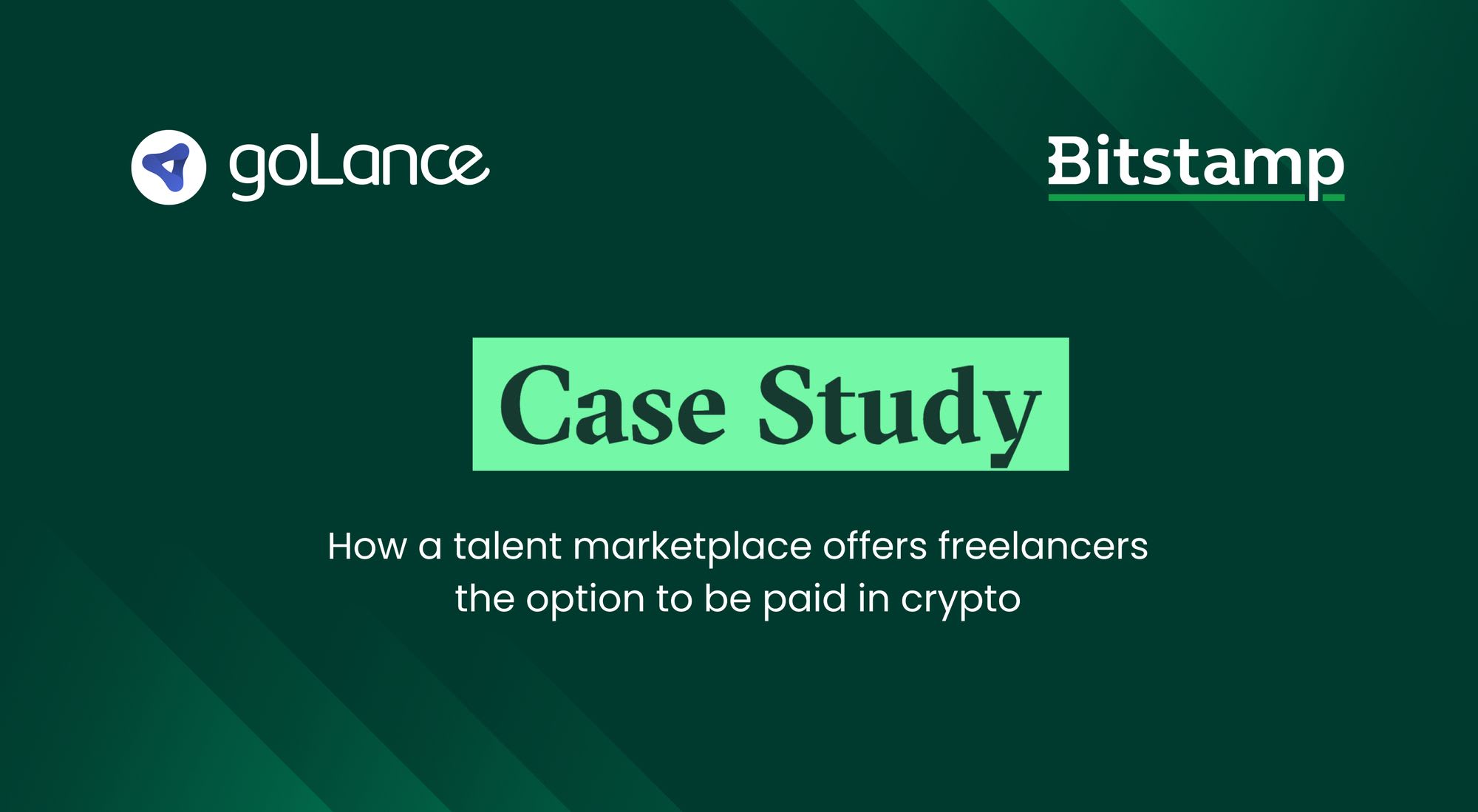 We're delighted to share this case study which describes the value that the goLance partnership with Bitstamp brings to our clients and freelancers.
Here's an excerpt from the Bitstamp blog:
goLance a global online freelance talent recruitment platform, faced increasing demand from freelancers who wanted to get paid in crypto. In this case study, you'll find out how goLance took into account Bitstamp's reputation for compliance, security, and accountability when looking for a partner to offer freelancers access to payment in crypto for their services.
Partnering with the right crypto exchange can make all the difference in the success of your business in the crypto space. Take the time to do your research and choose a partner that aligns with your business goals and values, and you'll be on your way to a prosperous partnership.
Learn how a global online freelance marketplace selected Bitstamp as their partner to make crypto payments possible to freelancers worldwide:
goLance Case Study: How a talent marketplace offers freelancers the option to be paid in crypto.
Read the full Bitstamp blog here.