From Idea to Business: How to Make the Leap as a Freelancer
Here are a few things to keep in mind as you make the leap from traditional employee to freelancer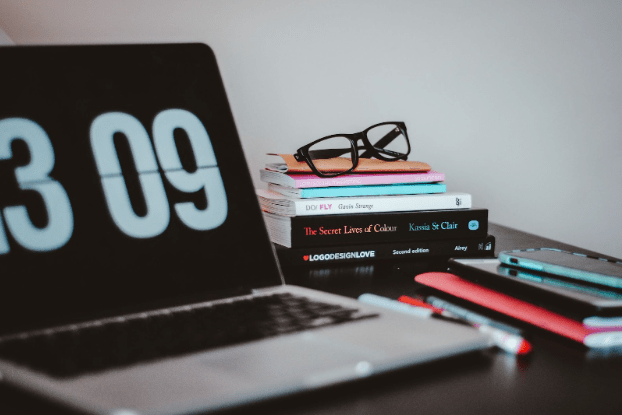 Making the jump from working a 9 to 5 to becoming a freelancer can be both exciting and nerve-wracking. But with the right planning and execution, it can also be a successful transition.
Here are a few things to keep in mind as you make the leap from traditional employee to freelancer:
1. Do your research
Before making the switch, it's important to do your research and understand what it takes to be a successful freelancer. This means understanding the different types of work that are available, the pros and cons of freelancing, and what to expect in terms of income.
There are a number of ways to get started with your research. You can talk to other freelancers, read articles and books on the topic, or even take courses specifically about freelancing. The most important thing is to make sure you have a good understanding of what you're getting into before making the switch.
2. Create a business plan
Once you've decided that freelancing is the right move for you, it's time to start planning your business. This includes setting goals, creating a budget, and figuring out how you'll market your services.
Your business plan doesn't need to be complicated. In fact, a simple one-page business plan can be just as effective as a more traditional plan. The important thing is that your business plan is clear and concise. It should outline your goals, strategies, and how you plan on making money as a freelancer.
3. Build a network
When you're just starting out, it can be helpful to connect with other freelancers. You can learn from their experiences, get advice and support, and even collaborate on projects. Attend industry events or join online communities to make connections.
As your network grows, you'll have more opportunities to land clients and grow your business.
4. Set up systems and processes
From invoicing to project management, there are a lot of moving parts to running a freelance business. Setting up systems and processes from the beginning will help you stay organized and on top of your work.
Consider using a project management tool like Asana or Trello to keep track of your projects, and create templates for invoices, contracts, and other documents you use on a regular basis. Having everything in one place will make it easier to stay on top of your work and avoid missing deadlines.
5. Get started
Now it's time to take the plunge and get started with your freelance business. Remember to start slow, build your client base, and always be learning and growing as you go.
The best way to get started is to find your niche and build a client base within that industry. Once you have a few clients, you can start to expand your services and grow your business.
There are a few things you should keep in mind as you get started:
1. Don't be afraid to start small - You don't need to land big clients right away. In fact, it's often easier to start with small projects and work your way up.
2. Build a strong portfolio - Your portfolio is often the first thing that potential clients and employers see, so it's vital that you make a good impression. One way to do this is to ensure that your portfolio contains a variety of video content that is both engaging and professional.
3. Get involved in your industry and build a network of contacts - The more connected you are, the better your chances of finding work. Attend industry events, connect with other freelancers, and join online communities related to your field.
4. Stay up to date with trends and changes in your field - As a freelancer, it's important to stay on top of changes in your industry. This way, you can adapt your services and keep up with client demands.
5. Always be learning and growing as a freelancer - The freelance world is constantly changing, so it's important to continually learn and grow as a freelancer. Take courses, read industry news, and experiment with new tools and techniques. This will not only help you keep up with the latest trends, but it will also make you a more well-rounded freelancer that clients will want to work with.
6. Be prepared for the ups and downs of freelancing – it's not a linear path - There will be highs and lows in your freelance career. The important thing is to stay positive and keep pushing forward, even when the going gets tough.
Making the switch to freelancing can be a big undertaking, but with the right preparation it can be a successful and rewarding transition. By doing your research, planning ahead, and building a strong network, you'll be on your way to success as a freelancer.