Freelancers tools to improve your content marketing strategy in 2021
We are going to take a look at some of the best freelancing tools to enhance your content marketing strategy in 2021.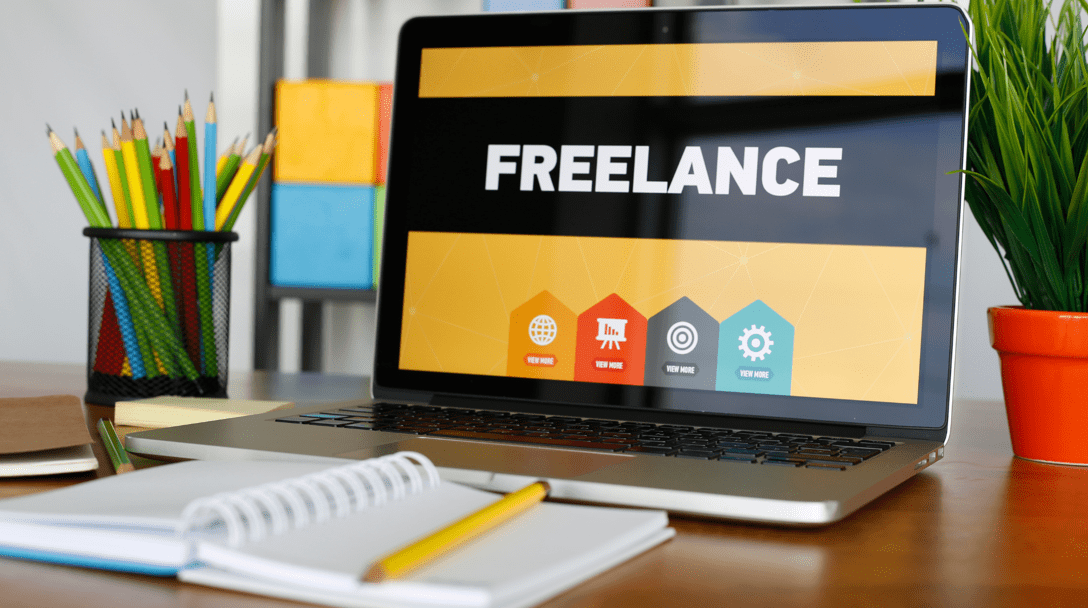 The freelance market has grown considerably over the past few years. Many people turned to freelance during the pandemic due to either losing their job or being unable to go to work due to lockdown restrictions.
However, there are a lot of people who have been freelancing for many years now, and they love doing so. In fact, Upwork has stated that 51 per cent of freelancers say that they will not return to traditional employment.
If you are a freelancer, one of the ways that you can make your life easier is by investing in tools and software programs that increase the efficiency and accuracy of your work.
With that in mind, we are going to take a look at some of the best freelancing tools to enhance your content marketing strategy in 2021. So, let's get to it:
Habbyscribe Subtitle Generator
There is only one place to begin, and that is with this subtitle generator from Happyscribe.
Content is being digested in many different forms today, and video is certainly one of the most popular. Video is engaging and can convey a concept or idea within a few minutes or less, making it much easier to digest.
However, adding subtitles to your video is important, which is exactly what this tool enables you to do.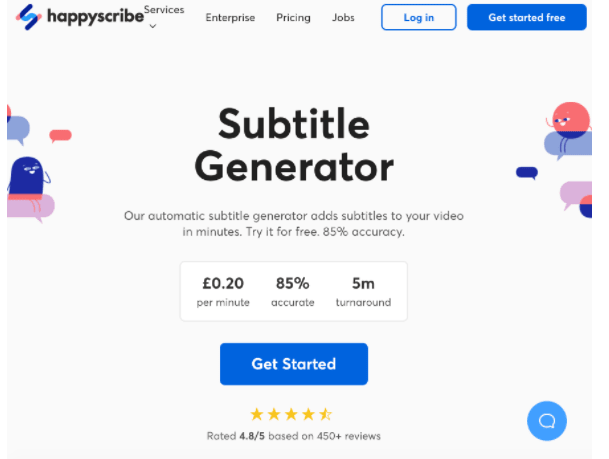 With this subtitle generator, subtitles will be automatically added to your video, saving you a lot of time and hassle.
You may be wondering why you need to add subtitles to your video. There are several reasons:
Millions of people around the world have hearing loss, so you won't reach this part of your potential audience
A lot of people watch videos with the audio off, either because they are at work or on public transport, for example
Some people prefer watching videos with subtitles on even if they do not have to
Not everyone speaks your language, so adding subtitles makes your videos easier to understand
91% of viewers are engaged in videos with subtitles, according to PLYMedia, whereas this figure stands at 66% for those without subtitles
Copyscape
Another tool that we highly recommend when it comes to your content marketing strategy is Copyscape. This is a plagiarism checker that will compare your work with millions of pieces on the web to ensure it is not too similar.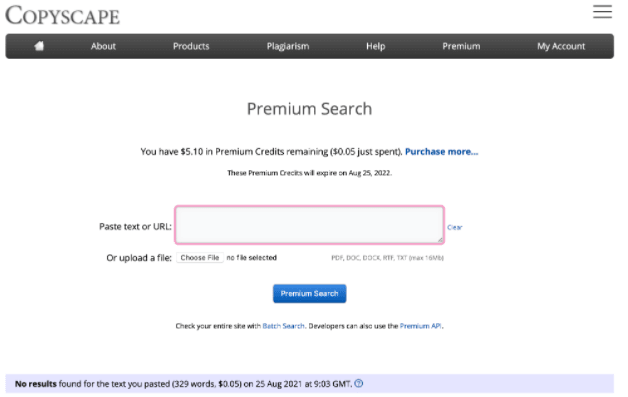 No one wants to get accused of plagiarism. However, if you have been using another source of content for inspiration, sometimes you can end up producing something that is too similar without realising you have done so.
Copyscape will be able to tell you whether or not your post is too similar to anything else on the web. It does so in a percentage format, i.e. 17% of your work is the same as this resource. You can then look at the site and the bits that are identical will be highlighted so that you can make the required changes.
SEMRush
Aside from the tools that we have mentioned so far, we cannot talk about content marketing without mentioning SEMRush.
SEMRush features many different tools and elements that can help you to power your campaign and take it to the next level.
The keyword research tool is very useful. You will be able to easily and quickly discover the keywords that your competitors are gaining organic rankings for. You can also find out what keywords are going to be easy to rank for and which ones will take longer.
It is a highly valuable tool because you may be able to find keywords that competing businesses do not know about yet.
There are plenty of other features that you can make the most of as well, for instance, you can check your own backlinks and the backlinks of your competitors. You can also discover what your competitors' search ads look like too. Basically, you get everything you need to boost your organic ranking.
Canva
Beautiful imagery is important for your content marketing campaign because it can break up big pieces of text and ensure you have striking images to market your content on social media.
A lot of people tend to think that their only real option in this regard is to learn how to master Photoshop, but that is not the case.
Photoshop can have quite a bit of a learning curve, and it is not easy either. Luckily, Canva is very easy to use and can help you to create images that people want to click on.
There are many layouts and pre-built templates on Canva, which you can then tweak and edit to suit your needs. This makes it very easy and quick to create images that are suitable for you.
You can save your preferred templates and colours so that you can maintain consistency across your brand when posting content online.
Tweriod
There is no denying that social media plays a huge role in content marketing today, so you will want to make sure that you maximise these platforms.
If you use Twitter for content marketing, which most people should be, it is vital that you share content when you know your audience is online and ready to read it.
That is what Tweroid helps with; you will get a visual report that shows the best days and times for reaching your audience on Twitter.
The tool is free of charge and it will assess as many as 1,000 of your followers to discover when they are actively on Twitter.
Once you know the best time to post, you can make sure you share content during peak engagement hours so that you can get more likes, clicks, and shares.
Grammarly
Another tool that we highly recommend is Grammarly. Grammarly is great for giving your work the once over before you hit the submit button.
Grammarly will proofread your content, pointing out any errors in terms of spelling and grammar, as well as providing you with some suggestions on ways to improve your content.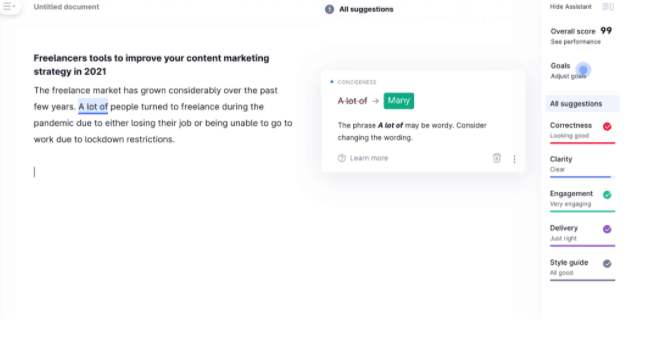 From wordy paragraphs to repeated phrases, there are a lot of different areas that Grammarly can help you to improve on.
A lot of people worry that using an automated tool for something like this is not going to be very accurate, but you would be surprised by how much of a positive impact this can make.
You can also easily add Grammarly as a plug-in on Google Chrome so that you can use it automatically whenever you are creating a fresh piece of content in Google Docs, making it incredibly convenient.
Grammarly also comes with an in-built plagiarism checker and you do have the option of sending your content to a human proofreader for expert help, although this will cost more and you will, of course, need to wait for your work to be returned to you.
Evernote
Aside from the tools that we have mentioned so far, Evernote is another great program to use, enabling you to share, organise, and capture notes with ease.
Evernote is all about staying organised and ensuring you have an effective place to brainstorm. After all, there is nothing worse than having a great idea coming to mind only to forget about it later!
You can fix this issue with Evernote, which is available across all devices. Being able to access this tool at any time is important because you will be able to jot down your brilliant ideas whenever they come to you, whether in bed or on public transport.
BuzzSumo
Last but not least, another tool that we highly recommend when it comes to your content marketing strategy is BuzzSumo. This solution gives you the ability to find influencers and analyse topics with ease.
If your content marketing strategy is to be a success, you need to understand the sort of content that is trending in your industry at the moment. You also need to have an understanding of what competing firms are writing about and how they are going about marketing their content too.
BuzzSumo gives you the ability to do all of this, helping you to discover the sort of topics you should be writing about. You can also locate influencers in your field that will be able to help you get your content in front of a wider audience as well.
If that was not enough, the content insights are also very helpful. You can run analysis reports and figure out what content was shared the most across social media. This will enable you to get a better understanding of your content's performance so that you can refine your strategy and achieve more going forward.
Final words on boosting your content marketing strategy with freelancing tools
As you can see, there are a lot of different tools on the market today that can help you to improve your content marketing approach.
From title generators to plagiarism checkers, there are lots of handy little programs that can ensure that you are producing your very best results.