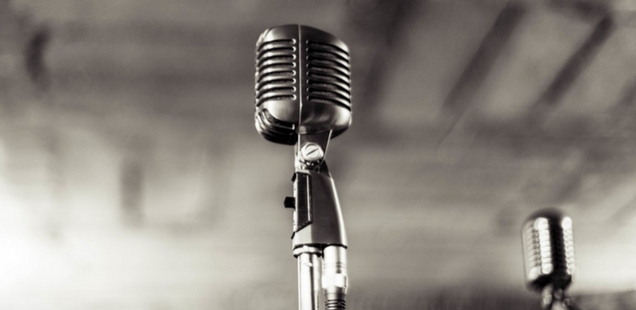 Freelance Marketing Strategies - Podcast
Being a freelancer means picking your own hours, picking which gigs you join, and being your own boss. Every freelancer knows, this sounds like an amazing life; but isn't easy to obtain. The norm is that freelancers work alone and at times are easily replaceable. We don't believe that at goLance. Our community is centered around the idea that if all of us find success, we are better for it. But as you know, success looks different to each of us. In this podcast, the founder of goLance Michael Brooks is a featured guest on a show determined to help fellow freelancers live the life they want. Give it a listen next time you're on the road it's packed with actionable advice to help guide you to live the freelancer dream.
LISTEN TO THE PODCAST:
Visit: Freelance Marketing Strategies OR click on the audio clip below.
WHO IS EARL HALL?
Earl wears many hats. Entrepreneur. Voice Over Actor. Creator of Freelancer Marketing Strategies to name a few. He is on a mission to interview the best and most successful freelancers he can find and help share their story with fellow freelancers. Like our fellow goLancers, Earl understands that navigating the freelancer world alone doesn't make sense. He is creating content to help empower freelancers who are struggling with the journey. For that, we tip our hats to Earl.
WHAT IS FREELANCE MARKETING STRATEGIES?
You have to love a website that's slogan is #GrindAndDontQuit. At its core, Freelance Marketing Strategies is that extra shot of espresso you need to get through the day. It's a site dedicated to sharing value to freelancers who are battling the world of freelancing as they try to find success and ultimate freedom. Featured guests on this show have found success and like Earl, Michael Brooks, and the goLance community are looking for ways to share their secrets to success with others.
WHAT BRINGS EARL AND MICHAEL TOGETHER?
goLance is about putting the community first. It's about empowering our goLancers with the tools they need to find success. It's not easy. But if it were, it wouldn't be worth it. Earl and Michael met through goLance's Ad Agency, Treehouse 51. They have been successfully bridging influencers with goLance and when they came across Earl's site they felt compelled to make an introduction. After a quick meet and greet, the rest was history.
FINAL THOUGHTS…
Want to have Michael as a guest? Great! Let's connect. Reach out to us on social media, contact us on our website, drop us a line, and we'll make the connection happen ASAP.
Leave A Reply