Featured goLancer: Sandipan Paul
Sandipan Paul is a top-notch accountant and bookkeeper who has spent almost a decade providing his professional freelance services to clients from all over the world.

Sandipan Paul is a top-notch accountant and bookkeeper who has spent almost a decade providing his professional freelance services to clients from all over the world. He is also a proud young entrepreneur who runs a successful accounting and bookkeeping agency named "Nongmin Consultancy Services Ltd" with a team of more than 20 professional bookkeepers.
This brilliant goLancer has given us more than one reason to find out more about his journey to success.
You Can Always Count The Top Class Accountant - Sandipan Paul
goLance: Sandipan you have an impressive profile, references, and employment history. When did you decide to become a freelancer and why? Is freelancing your only and main source of income or you provide your consultancy services on some other basis, as well?
Sandipan: I started my freelancing career in 2011 when I was just 20. I was an ACCA (same as CPA) student and in just one month I made $37 doing some accounting data entry work! Impressive, right? After that, I stopped working due to a bad Internet connection and financial crisis in my family. In 2013 I was about to finish my ACCA, and I went back to my Upwork profile again and updated my information and applied jobs for a month. A few new clients set a meeting with me and I got hired for new projects. Everything went well.
Again in 2014, I thought I needed to improve my skills, for that reason I joined a local CPA firm to get more training and expertise. I worked there for about two years, after that I realized that I should be an entrepreneur. From that day I have become a full-time freelancer!
Right now, my total earnings come from freelancing and I do work mostly in accounting and consultancy category. I have incorporated a company called "Nongmin Consultancy Services Ltd. based in Dhaka, Bangladesh. I'm serving as Chairman of NCS. We have about 20+ professional bookkeepers who help me to get clients work done faster and on time.
I love to work for the following types of business:
E-payment processing company
Real Estates & Property Management
Manufacturing & wholesale
Retail Industries
Service Industries (Landscaping, Design firm, etc)
Transportation-Loading & Unloading
Trading Companies
Microfinance companies
Marketing Companies/ Marketing Agency
E-commerce (Amazon, eBay, Alibaba & Shopify)
CPA Firms
Business Advisory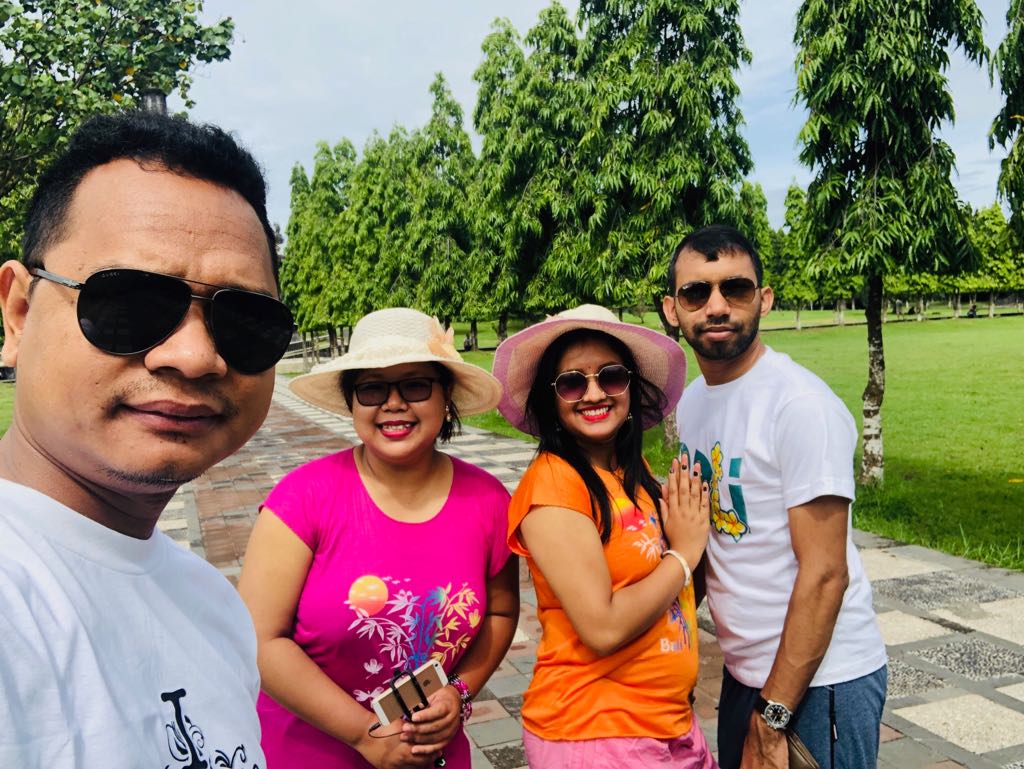 Sandipan likes to travel a lot. He never misses an opportunity to make new friends and even find new clients while traveling.
goLance: What's your opinion about the current state of freelance accounting services?
Sandipan: Accounting service is great! To know how to provide accounting services properly you must have an accounting degree or CPA equivalent knowledge. You also have to know how to integrate IT applications with accounting. Because you have to do it on the cloud. For example, you need to know Quickbooks, Xero, Webapps, Zohobooks etc. Initially, it was challenging because no one would believe that, accounting can be done online!
When I started my freelancing in 2011 there were fewer jobs, now there are thousands of jobs. If I apply 10 for jobs I get hired almost 6/7 out of 10 jobs. And I get a response from clients about 90% time.
goLance: What's the most challenging part of your work as a professional freelance accountant?
Sandipan: The challenges are actually different and depend on a client's requirement. For example, a client from a non-English speaking country, so you have to be familiar with a different language and culture and relevant accounting laws and practice.
Most of the time, the clients use different software which I need to learn how to do the jobs.
Time management during the tax filing period!
goLance: Where do your clients come from? Are you working with clients from specific countries and regions?
Sandipan: Most of my clients are from the US, the UK, Canada, and the EU. However, I have a few clients from Australia, Singapore, and Japan.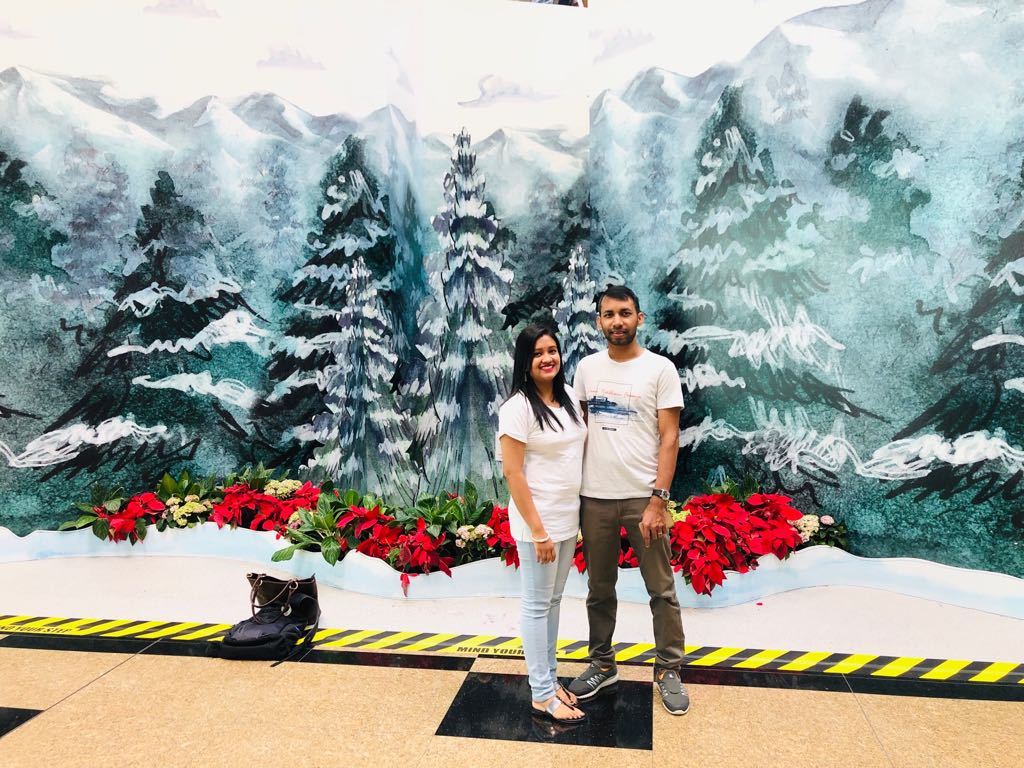 Sandipan is a kind and deeply caring family man. Freelancing has allowed him to spend more time with his family.
goLance: Do you work exclusively on goLance or you also provide your service on some other freelance platforms? How do you compare goLance with other freelance websites?
Sandipan: I started my freelancing through Upwork. I joined goLance in 2016 when a friend introduced me to this new platform. I had also talked to Michael Brooks, the CEO of goLance. Now, I feel that goLance is much better than any other platform. Easy to set up and a reasonable flat 7.95% fee. I think that goLance is a very good fit for new freelancers. Also, payment processing time is very short.
goLance: What are the goLance features and options that you appreciate the most?
Sandipan: I just love the referrals. This is a great way to make extra money through referrals, which is unique to me.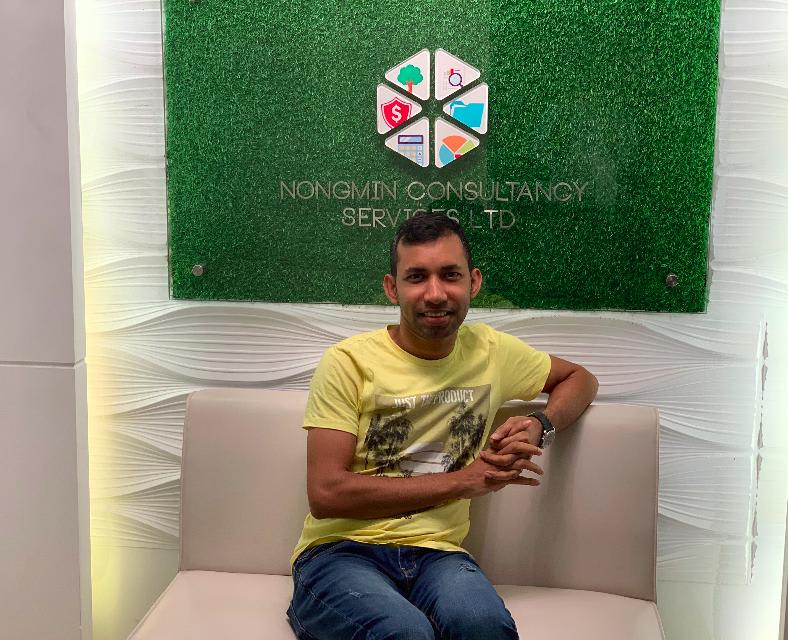 Sandipan is a proud owner of an accounting and bookkeeping agency "Nongmin Consultancy Services Ltd."
goLance: What would be your word of advice to new freelancers who have just joined goLance? What's the best way for them to increase their chances of being hired?
Sandipan: I would say, you already took the great step and you are very lucky too! Now, enjoy the lowest fees of the entire freelancing industry! Always make sure to invite great people to this platform and earn your referral bonus. To get hired first on goLance you need to maintain a great reputation and keep your clients happy. Be proactive with your clients and feel free to ask for the next project. Also, you can bring new clients to goLance which means a new opportunity to earn more money too.
goLance: Your portfolio includes more than 6K working hours. How did you manage to maintain a long-term working relationship with your clients?
Sandipan: I am very fortunate to have some great clients and they award me with lots of work. Being an accountant I have to say that the responsibility for work is very important to me. Also, my clients are recurring mostly. I always try to offer the best solutions at a low cost combined with honesty.
I treat my client as my family members. I try to understand what they need, I try to make sure they are getting services within time and without errors. That is why I enjoy being rewarded with the huge bonuses during Christmas!
goLance: Would you recommend goLance to your friends and colleagues?
Sandipan: Yes, for sure. I have already over 20+ best friends who are working on Golance. I am still recommending it to my friends and prospective clients too!
How To Hire Sandipan Paul?
Check out Sandipan's impressive profile on goLance and let him take care of your accounting and bookkeeping tasks the right way.