Featured goLancer: Roshan Perera
Today we're sharing the spotlight on a freelancer from Sri Lanka who is spreading value all over the web. He has been living life as a freelancer for over 6 years.

Today we're sharing the spotlight on a freelancer from Sri Lanka who is spreading value all over the web. He has been living life as a freelancer for over 6 years. In that time, he has found a way to give back to our fellow freelancer by launching a unique website dedicated to freelancers: Freelancinghacks.com
We asked to interview him because beyond being a great guy he has a ton of valuable lessons and knowledge to share with our fellow freelancers.  I want to remind everyone reading this; we're in this together. It's not one freelancer against the world. It's all of us – UNITED. At goLance we love meeting freelancers like Roshan who have powerful stories to share and give back to the community.
Back to Roshan, here's a guy who saw two worlds: the 9 to 5 life and freelancing. They collided and he came out on top. Keep reading to learn more about his story and lessons freelancers can leverage in their careers.
Cue drum roll please…
World Meet Roshan – Our Featured goLancer …
INTERVIEWER: Tell me about your backstory, what did you want to be as a kid?
ROSHAN: Growing up I wanted to be a Fighter Pilot in the Air Force. But that was way before falling in love with computers and discovering the vast knowledge on the Internet. I was fascinated by how things work on the Internet and I've been learning and trying new things ever since.
INTERVIEWER: Have you ever experienced working in an office / 9 to 5 setting?
ROSHAN: Yes, I worked at several local advertising agencies as a graphic designer before becoming a freelancer. But I never really enjoyed working in an office and being bossed around. That's when I decided to quit and become a full-time freelancer.
INTERVIEWER: When did you start freelancing?
ROSHAN: My first freelancing job was at a locally published tech magazine. I worked as a freelance writer providing articles, reviews, and editorials on trending topics and products.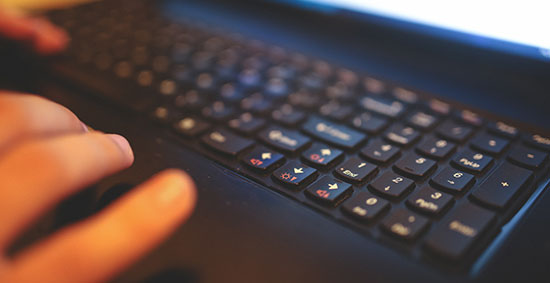 INTERVIEWER: What was your big break into freelancing?
ROSHAN: Starting my first website, freshinfos.com, is what really helped me to be a more successful freelancer. This website not only helped me to practice my skills as a writer but also served as my portfolio when reaching out to clients and helped me to land almost every job that I sent a proposal to.
INTERVIEWER: Nice. I checked out the site. It's a solid sample. So that is what made you think you could earn a full-time living life freelancing?
ROSHAN: I think I was driven by a deep desire to earn more. That's why I chose freelancing. Plus, as a freelance writer, I also get to make a living while doing what I love. So, it's really a dream come true.
INTERVIEWER: How do you keep developing your skills?
ROSHAN: Developing my website (Freelancinghacks.com) over the last 4 years has helped me learn a lot about blogging and writing while staying up to date on currently trending topics. This kept me practicing my skills every day, writing new blogs and marketing the website.
I also like learning new skills. So I often take online courses and read a lot of books. At the moment, I'm learning more about inbound marketing to become an expert content marketer.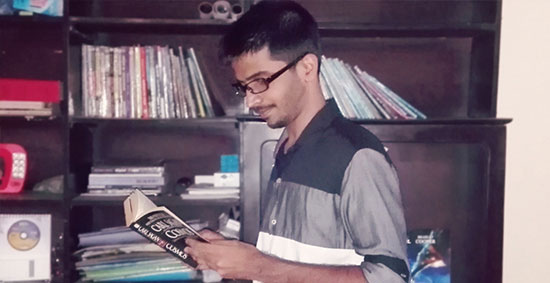 INTERVIEWER: Freelancing hacks — everyone reading this needs to check it out. Alright Roshan, the million dollar question, would you ever give up freelancing for an office job?
ROSHAN: I will never go back to working at a day job. I truly believe that freelancing is the future of work and I've already established a profitable career in the industry. Now my only goal is to help other people realize this fact.
INTERVIEWER: What has being a freelancer taught you?
ROSHAN: Freelancing has taught me a lot of things, biggest of them all is being independent. Similar to running a small business, freelancing also involves a lot of work and management. Being able to find clients, manage projects, and improving my skills has taught me to be independent and improve confidence in myself.
INTERVIEWER: The idea of operating like a business is one we promote in our blog. Kudos for touching on this as well. When you first started out what were a few business pitfalls / mistakes you made that you could have avoided?
ROSHAN: When I first started freelancing I tried to take any job that came in my way. At one point I had too many projects than I could handle. This greatly reduced the quality of my work and as a result, I lost some valuable repeat clients. From that day on, I learned not to accept too many jobs at once to keep my quality standards at the best level possible.
INTERVIEWER: Very cool point. A person can only do so much. Now it seems like you're doing well. How do you manage your work? Are there any free tools you'd recommend to freelancers?
ROSHAN: Evernote, Feedly, and Pocket are the three apps that I use every day to read articles and manage my projects. I also try to avoid emails whenever I can so I use Slack to communicate with my clients.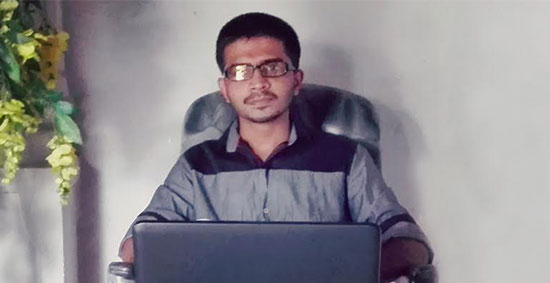 INTERVIEWER: What's the worst part about being a freelancer?
ROSHAN: The great thing about working at a day job is that there's no shortage of work. There's always a boss giving you projects to work on. All you have to do is show up at work. In freelancing, you end up doing everything by yourself from finding jobs, getting things done, and even going after clients to get paid. It's tough at first, but once you get used to it things get much smoother.
INTERVIEWER: You mentioned it's up to you to do everything as a freelancer. How do you get new clients nowadays? What are some tactics you advise to fellow freelancers?
ROSHAN: Like I said earlier, joining a new freelancing platform is the best thing a freelancer can do to boost their career. That's how I managed to get a head start in my career. And also, don't wait for clients to come find you. Reach out to them and deliver exceptional work every time.
INTERVIEWER: What's the best part about freelancing?
ROSHAN: Having the ability to choose and work on jobs that I enjoy doing is the best part about being a freelancer. I think that's what separates us from regular employees.
INTERVIEWER: If you could go back in time 6 years ago what's the one piece of advice you wish you could tell yourself that no one ever did?
ROSHAN: One thing I wish I had known when starting out was to avoid popular freelance platforms. When I first started out I had a difficult time landing jobs because I was always competing with hundreds of other freelancers on the most popular platforms. Then I joined a new freelancing site and started getting a ton of clients. It was the best decision I've made.
INTERVIEWER: What advice do you have for freelancers just starting out?
ROSHAN: The biggest mistake most freelancers make is that they give up too soon. Freelancing can be tough in the beginning, but you have to keep trying new things to move forward. If you first build your reputation, learn to communicate well with your clients, and do remarkable work, you'll find freelancing to be a lot easier.
Why Did We Pick Roshan As The Featured goLancer?
Roshan said it best, he is living the dream by getting paid to do what he loves. All of us can do this, but like Roshan said, it doesn't happen overnight. You need to be willing to put in the work. If you listen to Roshan you realize how humble and realistic he is.
He's not pitching a get rich quick scheme. He's talking about doing the work and loving what you do. Now he's at a point where he gives back to our fellow freelancers leveraging his website — FreelancingHacks.com
For these reasons we thank you Roshan and tip our hats to you good sir as our goLance Freelancer of the Week.
Where Can You Hire Roshan?
Drop Roshan a line by visiting his profile on goLance.