Featured goLancer: Burair Ali Hussain
Burair is a Featured goLancer who's a freelance content writer with a degree in Commerce.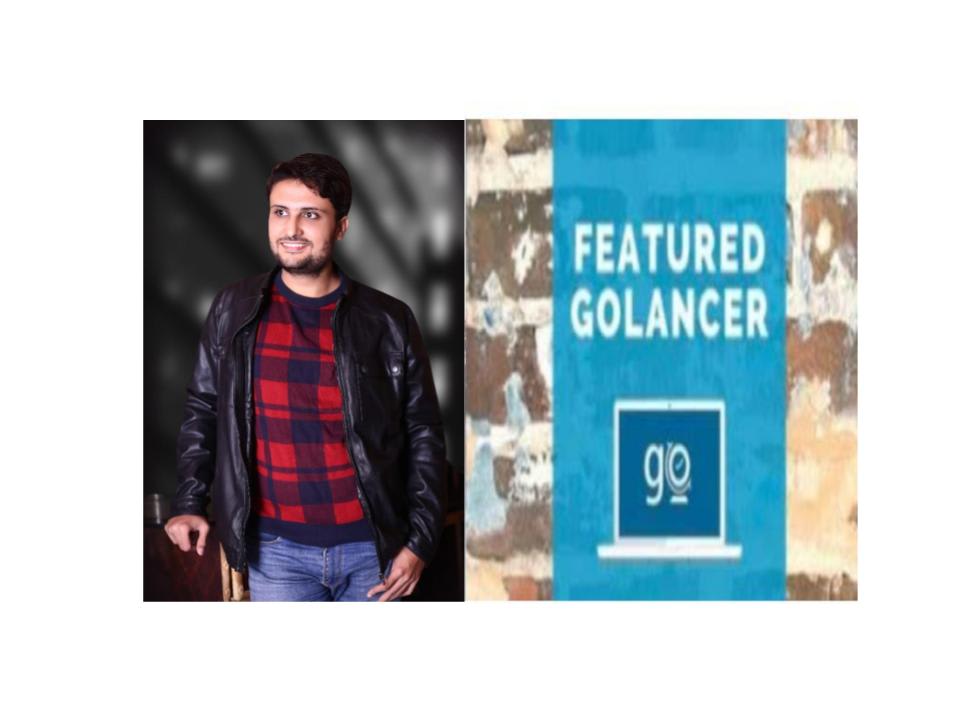 Burair is a freelance content writer who has a degree in Commerce. He has worked with a local social media advertising agency. Along with that, he is passionate about the Law of Attraction. Let's inquire about his journey and the law of attraction.
goLance: Burair when did you decide to become a freelancer and why? Is freelancing your only and main source of income or you provide your freelance services on some other basis?
Burair: The world is dynamic. Years ago we could not think of a device that would connect people around the world. Now, with the power of social media and the internet, we can not only communicate but also make our connection fruitful. I did not choose to freelance instead I had a passion for learning skills and personality development. Freelancing becomes a way to monetize my passion. Freelancing allows working anywhere and pays for your passion & commitment. I opted this as my passion. I do not put all eggs in one basket so, freelancing is not the only source but who knows what will happen in future.
goLance: What's your opinion about the current state of freelance industry? Has it become oversaturated and overcrowded or there's still enough room for passionate freelancers?
Burair: Even though a significant number of Pakistanis are digitally illiterate, the country ranked 4th in the global gig economy. Pakistan got an immense amount of talent. I, sometimes, overwhelm and anticipate freelancing as a major earning option for masses. Yeah, some platforms have made the industry complacent by degrading the value of freelancers, but I believe the water makes its way to flow. One cannot stop the huge talent and their demand in the market. The future will be quality driven.
goLance: What's the most challenging part of your work as a professional freelancer in your field of expertise?
Burair: Currently, the time difference is the most challenging part of my job. Freelancing connects with the world and you never know when you were sleeping, the client was looking for you. Moreover, creativity demands time and appreciation. Sometimes it takes a significant time to produce a valuable piece of writing.
goLance: Are you a writer, accountant, a lead generation specialist or all of these? How do you define yourself and all the things you do in the digital world?
Burair: They are interlinked. When I first started my job, I realized that with writing I need to improve my analytical skills, so I pushed myself further to learn some more skills. Bookkeeping skills came through my degree which I polished through QuickBooks. Writing is one of my passions and when I write, I make sure that my words relatable for the reader and must convert a visitor into a prospect. So it becomes a lead generation strategy. Moreover, as a millennial, I understand the importance of social media marketing and branding through that. I own every client. To the best of the client's interest, I, sometimes, give suggestions to fill loopholes and attract prospects.
goLance: Do you work exclusively on one freelance platform or you also provide your service on some other platforms? How do you compare goLance with other freelance websites, such as Fiverr, Upwork or some other platform?
Burair: Since freelancing came into existence, the term is evolutionary. I got several fruitful interactions from Instagram and exchanged services. I, personally, compare it to the barter system. Who knows in future the currency become obsolete and your skill will be the only way to exchange benefits. I, personally, feel that non-traditional platforms have disregarded freelancers' skill value. GoLance falls into traditional freelance platforms, like Upwork, but slightly got an edge over it. It has a lot of space for upcoming talent as it is not saturated yet. In addition to that, a buyer can search a freelancer according to the hourly rate, skills, location and so on.
goLance: What are the goLance features and options that you appreciate the most? Where do you see room for improvements and why?
Burair: Unlike non-traditional platforms like Fiverr, Golance interface allows the sellers and buyers to interact and look for the perfect job easily.
It has free sign-up. No need to wait for the approval.
No extra charges to be paid
You can easily signup with the help of Facebook, LinkedIn or Google account.
There is a huge space for newcomers.
Golance can be a leading platform unless it continues to upscale its user-friendly features.
goLance: What would be your word of advice to new freelancers who have just joined goLance? What's the best way for them to increase their chances of being hired?
Burair: Skills come first. If you have any skill you can turn it to bucks.
The second most important thing is your portfolio. How can someone miles away believe that you have enough skill to complete the task? You need to show the employer your abilities he needs.
The third thing is your way of interaction and explaining the bid. From bidding to the end of the project, communication skills play a vital role.
And to keep things going, you must respect commitments. Freelancing primarily based on meeting the requirements on time.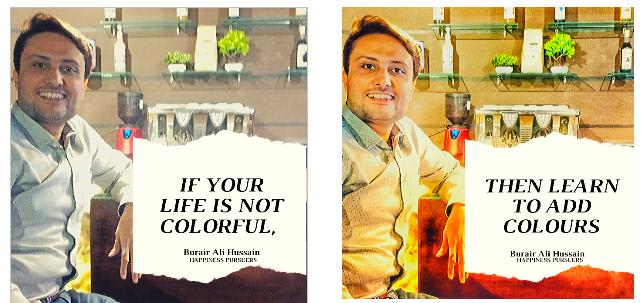 goLance: What can you tell us about your enthusiasm when it comes to the law of attraction?
Burair: Law of attraction helps me bring positivity in my life. Whenever I used it, I got better results. I use it in my work to maintain better relations and complete tasks on time.
goLance: Would you recommend goLance to your friends and colleagues?
Burair: For a good start in the freelance industry, goLance would be a good option as it welcomes newbies and has a quick signup process.
goLance: Can you tell us more about these methods: NLP, LOA, and SILVA, you have emphasized on your Instagram profile?
Burair: NLP is Neuro-Linguistic Programming, LOA is Law of Attraction and SILVA method is a program developed by José Silva back in the 1960's. I have completed these courses over the period of time as per my interest and curiosity. These are all off-shoots of the Law of attraction and the law is a way to achieve desires using endless mind faculties. The law of attraction is considered as a newborn concept but it is deeply rooted in civics and humanity. I manifested a lot through these, so I decided to spread the message of love and to teach masses how to manifest desires peacefully.
goLance: Is there something you would like to add that hasn't been covered by these questions?
Burair: Being passionate about the law of attraction and spreading the message of love, I designed a program named "Happiness Pursuers". It is a mix of my knowledge, science and all that I learned over time. I guide people on how to be happy and manifest desires using their mind.
How To Hire Burair Ali Hussain?
If you want to get in touch with Burair feel free to check out his goLance profile. He's also active on Instagram.