Featured goLancer: Ananda N. Andrew
Ananda N. Andrew began freelancing in 2014 and found success working as a virtual assistant and bookkeeper for clients around the globe. From his home office in Bangladesh, Ananda works with numerous clients, which includes both long-term and as-needed project work. We are excited to be a part of Ananda's freelancing journey and look forward to watching his business grow.
World Meet Ananda – Our Featured goLancer …
Interviewer: I would like to start by asking you about your experience as a freelancer. When did you start freelancing?
Ananda: Well, I stared freelancing in 2014 and I had success early on. I really enjoyed freelancing and kept working.
Interviewer: What first interested you in freelancing?
Ananda: I wanted to find ways to reach financial freedom and I also wanted to find a workplace where I could work independently while showcasing my talent.
Interviewer: What kind of freelancing work did you do when you first started out and what kind of freelance work do you do now?
Ananda: I worked in book keeping and payroll management. Today, I am still doing these same kinds of projects for my valued clients
Interviewer: How many different clients do you work for now?
Ananda: I have almost 5-6 active clients and then there are a few clients who need me on an as-needed basis.
Interviewer: How did you first hear about goLance?
Ananda: Honestly, I heard about goLance, from the CEO of goLance and I have been working for the company and through the company since 2014 [before goLance launched]. Right now, I have two active clients on goLance. For one client, I work on bookkeeping, from accounting setup for the client's company to maintaining the books on a daily basis. For the other client, I work as an executive assistant to help them with calculating commissions, sales, and monitoring accounts receivables.
Interviewer: What would you is your favorite part about freelancing? What do you enjoy the most?
Ananda: I enjoy dealing with clients and working for large companies from different parts of the world. That's really awesome.  It's kind of a great challenge for me to ensure that my work is considered high quality by each country's standards.
Interviewer: Do you believe it is possible to make a full-time living as a freelancer?
Ananda: Yes, I do support the idea that it is possible to make a living through freelance work only. However, I think this only works if the freelancer is dedicated, talented and hard working. I had a job in Bangladesh, and I left the job to work full-time as a freelancer.
Interviewer: And what do you think are the most challenging aspects of working as a full-time freelancer?
Ananda: The areas I work at, this is basically a work of long-term project. It can be more for 5-6 years or more if quality of works can be delivered. The challenging part is consistency. If I have the consistency in work, there should not be any difficulty. Also, the ways of work, work demands, and ways of communication vary from client to client.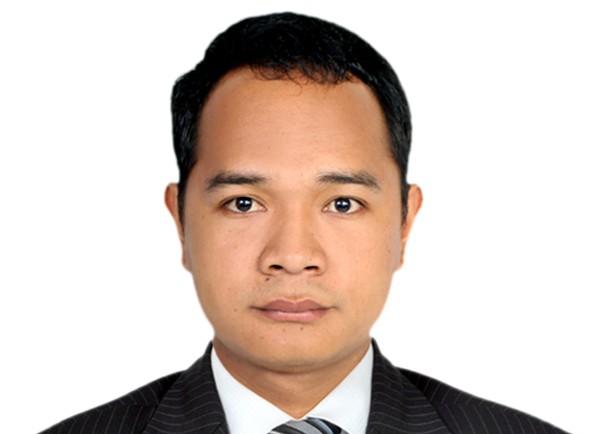 Interviewer: What kind of advice would you give someone who wanted to start freelancing full-time?
Ananda: Well, first of all, the freelancer needs to take a look at who they are and what they can do. They need to see if they have the relevant experience and expertise in the industries that they want to work in. If they do, they can work full-time with honesty, commitment to deliver great work, good communication and work consistency.
Interviewer: What advice would you give to freelancers about determining how much to charge?
Ananda: To determine the amount to charge based on their expertise. I would suggest setting a standard rate that can make both the clients and the freelancer happy.
Interviewer: What do you like about the goLance platform compared to other freelancer platforms?
Ananda: Well, what I like most about GoLance platform is the "No fees while transferring money from GoLance to Paypal, Payoneer….etc" and absolutely their referral system. Also, go credit especially for freelancers and clients is really great and I like that I can submit as many applications as I want for work.

Interviewer: Living in Bangladesh, how do you deal with the time zone being different from some of your US clients?
Ananda: The time zone is great for me because I have been able to convince my clients to keep work going on 24/7. For example, I work here during my daytime and submit the work in the evening my time so that the clients can continue on with the rest of the work.
Interviewer: How do you learn new skills as a freelancer?
Ananda: I like to watch videos on sites such as YouTube. I also like TedTalks because I find it motivating to listen to each talk. The TedTalks motivate me to become a better businessman.
Interviewer: What are your goals for the future?
Ananda: To be an entrepreneur, to create jobs for people who are under-privileged.
Why Did We Pick Ananda As The Featured goLancer?
Being a freelancer takes passion. It requires dedication to your craft, clients, and self. Ananda is the embodiment of all these traits and that reason we have selected him as our freelancer of the week.
Where Can You Hire Ananda?
You can learn more about Ananda and/or hire him by visiting his profile on goLance and on LinkedIN.
Leave A Reply