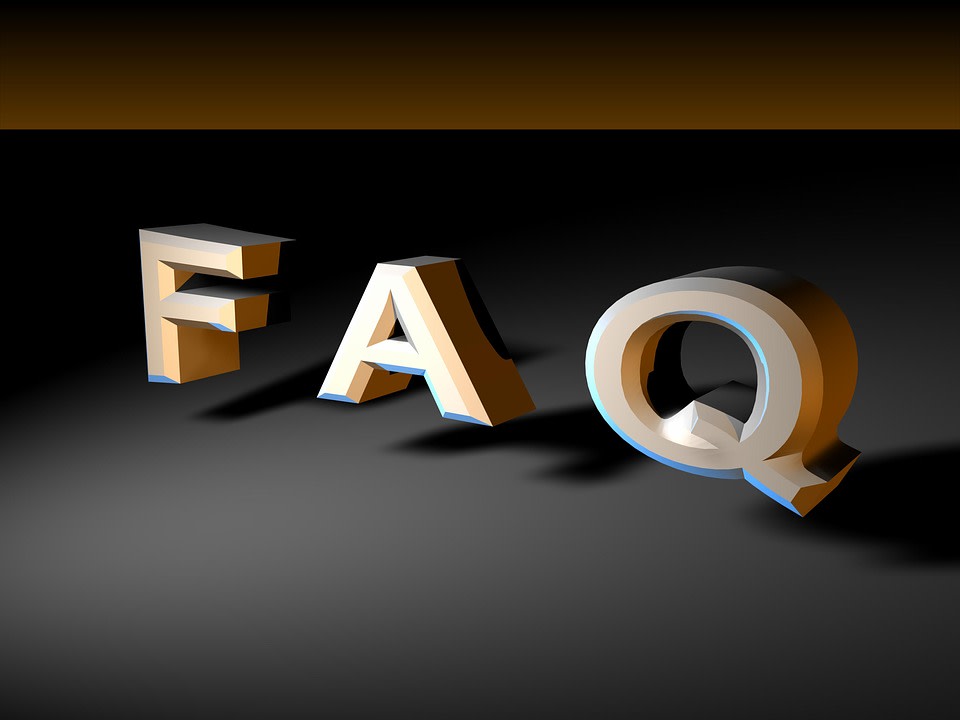 F.A.Q.s and Guides for goLancers
As a client or a freelancer, there may be times when questions arise and you are unsure of the answer.
This blog post will be continually updated with every F.A.Q., guide, and other resources that goLance has to offer its users. Check back often, and bookmark this page so you can be up to date.
Frequently Asked Questions
Billing and Payment
I am using a method (PayPal, Payoneer, etc.) to withdraw my funds, why don't I have them yet?
All withdrawal methods may take up to 5 business days (not including weekends). Bitcoin is not a withdrawal method that utilizes money; it uses a completely different system. Bitcoin withdrawals are dependent on the volume of Bitcoin transactions, concurrent with the daily market volume.
Why are my funds not available in the goWallet to withdraw?
Please review the Payment and Billing page here. If your client is not verified, then you will have to wait until after the security period.
Sunday your timesheet is submitted.
Monday through Friday your client reviews your work.
Saturday through Wednesday is the security period.
Wednesday your funds will be released into your goWallet.
What does "Pending" mean for payments?
A "Pending" status indicates that your funds are being withheld for the security period.
What is a verified client?
A verified client has contacted support@goLance.com, and has submitted further documentation to be able to skip the security period when releasing funds to freelancers.
How do I earn cash back?
Our cash back program returns a percentage of all funds used on goLance to pay for freelance talent.
A debit/credit card will earn 2%.
A bank account/direct deposit/ACH transfer will earn 5%.
How can I withdraw funds faster?
If your client is verified, the fastest ways to withdraw funds are already available.
Why is there a fee to withdraw my money?
Fees occuring when withdrawing from your goWallet originate with the method in which you choose to recieve your funds. These fees are not incurred nor retained by goLance.
I withdrew my money in Bitcoin, why is the fee so high?
Bitcoin's fee originates within the Bitcoin network. It is based on the volume of transactions occuring at any given time. This is not a fee collected by goLance. You can read more about Bitcoin here
Why can't I add Transpay, Wyre, etc. as a withdrawal method?
Every withdrawal method is not available in every country. Your country may only be limited to a couple of methods. This responsibility is on the service provider, not goLance.
What is the fee for freelancers?
Freelancers only pay a flat 7.95% fee on all earnings.
11.What is the fee for hiring freelancers?
There are no fees associated with hiring freelance talent: Welcome to goLance!
Safety and Security
I think someone is conducting a scam or fraudulent activity, what do I do?
Our blog post on reporting jobs and users can be found here.
Working on goLance
My goMeter isn't working properly.
If your goMeter is not working properly, you may need to clear your local cache.
Exit goMeter
Navigate to cache directory:
Windows: %LOCALAPPDATA%/goMeter;
Linux: ~/.config/goMeter;
OSX: ~/Library/Application Support/goMeter
Paste this path into file browser/Finder and remove everything from the folder)
Restart goMeter
I forgot to use my goMeter, will I still get paid?
Unless your client specifically allows manual time in your contract, you will not be getting paid for your work. As soon as you as you notice, please contact your client and inform them of the situation.
How do I find more jobs?
This blog will help with your success in freelancing.
I keep applying but no one hires me, why is that?
Having a completed profile, a professional proposal, and having excellent examples of your work is a necessity. Here are a few resources that will help in getting hired. Our blogs focus mainly on how you can better yourself as a freelancer and work on more contracts.
A few posts you should read are:
3 Things Your Profile Needs
How To Become A Successful Freelancer
How to Submit a Winning Proposal and Land New Clients on goLance
How to Build a goLance Profile that Attracts Clients and Leads to Winning Bids
How To Leave Your Desk Job In 30 Days
I have a blog idea, will you look at it?
Yes! Every goLancer can submit their own blog post through their profile. We currently have a promotion where we will pay you $100 if we publish your post. You can learn more about it here.
I finished a project and received feedback, why isn't it displaying?
Only contracts that had a duration over 24 hours or $100 in earnings will be displayed in your feedback. This practice eliminates false feedback.
I don't see the "Apply" button for a position, why is that?
Some positions are closed to general users on goLance. There are many reasons why, but it is possible the position was reported as being a scam, or it could be an internal position or post.
Why can't I add more information to my cover letter?
A cover letter has a maximum length of 2,500 symbols. Cover letters are intended to catch the eyes of those hiring for positions, so they will review your profile, portfolio, and resume.
I can't complete the project I was hired for, what do I do?
If for some reason you cannot complete a project you are working on, immediately notify your client. Bad news only gets worse with time.
How many positions can I apply to?
You can apply to as many positions as you would like to on goLance. There are no limitations to how many open positions you can submit proposals for.
Hiring on goLance
How do I know a freelancer isn't trying to scam me?
Ultimately, it is your discretion in hiring a freelancer. goLance has a lot of features and benefits embedded in the user profiles that can aid and assist your decision. goLance recommends hiring freelancers with any of these icons next to their name in their profile.

Additionally, reach out to freelancers through messaging, Skype, social media etc., and interview them through video chat or on the phone. The more you get to know your freelancer, the more you can discover who they are. Conduct your due diligence, honest freelancers have nothing to hide.
How do I verify the work a freelancer produces for me?
As a client, you can view your contract's work diary, and see the screenshots taken by the freelancer. You can also set specific milestones to review.
My freelancer hasn't started working, it's already Friday, what do I do?
The nature of freelancing is centered around the freedom of time. If your freelancer is not meeting a deadline, contact them immediately. If a freelancer is still meeting deadlines, do not be concerned with when they start your project, only be concerned if they finish and make the deadline.
How can I communicate with a freelancer outside of goLance?
A lot of freelancers use Skype as a means to communicate. There are messenger services on social media, as well as calling methods, and video chats.
Do I Have to worry about taxes or any other costs associated with freelancers?
No. Freelancers are independent contractors. Every goLancer will receive an online report of all transactions in which they paid for freelancers, or earned though working. This statement will aid the goLancer for filing any applicable taxes.
goLance Community
Do you have any groups on Facebook?
goLance does not have any official groups on Facebook at this time. Feel free to message our page.
How do I contact another freelancer?
goLance allows communication between freelancers once you have created a job post. Since transparency is one of our focal points, you may contact freelancers outside of goLance if their profiles are linked with social media.
Guides for All Users
Adding a Payment or Withdrawal Method
How To Add a Payment Method
How to Add a Withdrawal Account on goLance Payoneer will be coming soon.
The Referral Program
Using the Referral Program
About the Referral Program
Other
Guides for Clients
How to End a Contract
How to Send a Bonus
How to Change the Hourly Rate and Limit
Guides for Freelancers
How to View Your Work Diary
How To Use the goMeter
Do you have any questions or suggestion for the F.A.Q? Do you have any guides or how to's you'd like to see?
Let us know by commenting below!
Thank you for working with us.
Leave A Reply