Best Practices For Managing WFH Employees In 2022
Here are some best practices mentioned that HR professionals should follow to manage remote employees effortlessly.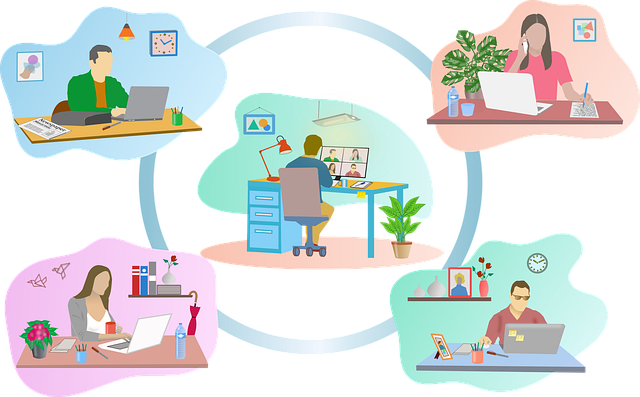 We all agree with the statement that the remote work setup gained momentum after COVID-19, but it's not an entire fact. The concept was introduced years ago; the pandemic just gave a boost to it. And now, there are no signs of turning back as business owners and employees have made themselves comfortable in this new setup and work conditions.
The remote work model is a true blessing for employees and businesses both. Employees can work in their convenience and free time, which enhances their work productivity. Businesses can save money spent on office maintenance, hiring, and other fees, and they can get the best results out of every process.
If we take a look at the statistics, 72% of tech companies have employees working outside the office premises, according to Velocity Global's report. So, this sudden shift in work culture has impacted business practices severely. But, with the great benefits, there come some challenges also. Managing a remote workforce is not as easy as drinking a cup of tea, so managers must follow the latest trends and practices to maintain productivity.
Here are some best practices mentioned that HR professionals should follow to manage remote employees effortlessly.
Build Transparent Remote Work Culture
To keep the workforce productive and active, HR managers must establish an effective work culture where employees can engage and grow their skills. Managers can maintain a great culture in a remote setup, too.
Managers should establish an environment where the staff feels connected and protected, and their opinion matters to the company. And due to such long distance and fewer chances of in-person communication, employees might feel apathetic and disengaged, which can affect their productivity. Therefore, a strong remote culture should be a top priority for managers.
Below mentioned tips can help you in building an engaging remote work culture:
Make clear the company values to employees.

Discuss the expectations from employees and set work standards.

Get feedback from your team and constantly try to improve the culture.

Arrange virtual events, celebrations, and team-building activities. Encourage employees.

Set an efficient and attractive employee onboarding, and provide equal importance to every department and individual.
Focus On Employee Mental Health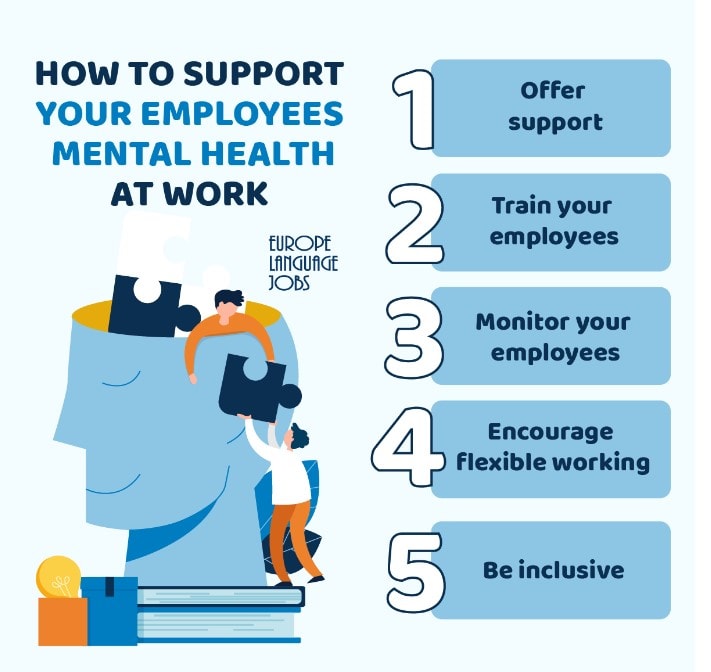 Employees' mental health directly affects their productivity and outputs, so it is pretty essential to emphasize mental health awareness in the workplace. It is a sensitive topic, and that's why managers need to look at it carefully.
The role of a manager is to support his team - this also involves mental health support. According to research, employees feel socially isolated in the WFH setup. Therefore, managers should try to enhance the employees' moods with employee wellness programs to keep the employees engaged with each other and reduces anxiety. Mentorship can also help solve mental health concerns, creating a sense of belongingness in employees.
The following tips can be helpful in employee mental health initiatives:
Employees feel isolated and lonely while working remotely, so managers should conduct frequent group video conferences with the whole team/department.

Mental health sessions should be arranged frequently to reduce job burnout and stress.

Set flexible work timings so that the employees can work at their own convenience.

Encourage employees to take time off/day-off so that they can get a sense of relief from their jobs. It results in employees' work-life balance.

Arrange reward programs with time, so any appreciable work doesn't get missed.
Leverage The Remote Work Technology
Of course, digital tools have been helping us in managing numerous processes since pre-pandemic times, but this crisis made us more involved in technology. And only digital tools can help us overcome the WFH setup's geographical boundaries.
Managers are leveraging digital tools to maintain work and productivity levels. In addition, numerous valuable technologies and tools have been introduced with time. HR professionals are managing employees' attendance with digital systems and getting accurate attendance data through selfie punch and location tracking features. They are also able to manage and evaluate the performance levels and track goals' progress with the help of digital assistance.
Here are some tips that can help you to get the most out of digital tools:
Set a budget for purchasing the latest tools and never outrun it.

Evaluate multiple tools and their effectiveness. Then, choose a proper one that fine-tunes with the budget.

Gain knowledge of phishing attacks and ensure that your essential data is not exposed to any threats.

Constantly upgrade the devices and update the software versions for a great experience.

Take advantage of cloud solutions and backup the data regularly.
Ensure Efficient Communication
We all agree with the term "Communication is the key," and it also relates to the WFH model. It is very crucial for managers to make follow-ups of the team and arrange meetings regularly. It keeps them updated with the ongoing things and progress of goals.
Communication among teams and managers directly affects managers' leadership abilities, so there must be effective communication. First, managers need to formulate and document an effective communication strategy in which the number of follow-ups and reports can be defined. It should be shared with the team so that they can prepare themselves.
Follow these tips to establish strong communication among teams:
Emphasize the usage of modern communication channels and tools. Prefer video calls, audio messages, and collaboration tools.

Be always ready to listen to your team and grow your leadership skills.

Provide time to the team for non-formal communication. Listen to their personal problems and help them to overcome them.

Avoid micromanaging. It is common for managers to feel that their team is unproductive, so they opt to contact them frequently. But it might result in employees feeling that the manager doesn't trust them.

Record important meetings and discussions for future reference.
Align Employees' Personal Objectives With The Company Goals
Every person works to achieve some goals and objectives. As the company has set its objectives and goals to achieve, employees might also have their personal objectives to complete. It might be achieving a great career, making a massive amount of money, or becoming an expert in a particular domain.
Helping employees achieve their individual goals can benefit the company as it might increase their productivity. It encourages them to make extra efforts and contribute more towards the work. Aligned company goals provide an advantage to employees and the business both, and it results in employee engagement and brand recognition.
To align the employees' personal goals with organizational ones, you need to follow the below stated tips:
Make clear the company objectives to employees. And arrange timely meet-ups to discuss the vision and goals so that every single employee can know the purpose of their work and their role in the process.

Set achievable goals and timely check the progress of tasks. Help employees if needed.

Make employees feel comfortable about setting their personal goals within the company framework.

Mentorship is a thing through which managers can make employees involved with the work. They should provide them with personal development opportunities and help them grow their careers.

Ask your employees to give their feedback and opinion about what they think of the company, its vision, and its goals.
Final Thoughts
As of now, remote work is not a new concept, but figuring out how to set an effective setup is still cutting edge. Strategies play a crucial part in making the remote model succeed. Staying on top of every activity and strategy enables numerous benefits that remote work has to offer to employees and business owners. Therefore, above mentioned practices and tips should be referred to while setting a WFH model for your company.