An Exclusive Interview with Sirarpi Sahakyan - A Popular YouTuber for Freelancers
An Exclusive Interview with Sirarpi Sahakyan - A Popular YouTuber for Freelancers
Sirarpi Sahakyan is a Digital Marketing Specialist and a YouTuber who manages a very popular channel for freelancers: Freelancing With Sirarpi. This is her story.
I'm Sirarpi, a freelancer with over 4 years of experience. I've freelanced on different platforms, made various freelancing experiments.
By profession, I am a Digital Marketing Specialist. I am a gym-goer and an advocate for healthy eating. I love what I do and I do what I love. This is the secret to success.
goLance: How and why did you come up with an idea to launch one of the very popular YouTube channels for freelancers: Freelancing Tips from Sirarpi?
Sirarpi: After I started freelancing, I've received lots of questions from my friends about remote work. So I thought - instead of answering everyone separately, why not make videos about freelancing and share them with friends? And after a while, not only friends but also lots of other freelancers from all over the world started watching my videos.
goLance: When and how have you decided to become a freelancer?
Sirarpi: About 11 years ago, when I was still a student, I found out that there's a way to earn money online. That's when oDesk was popular. I registered and decided to work online with my skills. Because I didn't have much time or expertise, I didn't get any job. I went on with my studies but the idea to make money online was still in my mind.
4 years ago, I decided to try my luck with freelancing again, and this time I was successful. It took me a month and a half to get my first job. This time, oDesk was renamed UpWork but I still had access to my profile. I've worked really hard to build a strong profile, get good feedback from the clients. Then, I decided to check out other freelancing platforms as well. Now I constantly explore new opportunities and new freelancing platforms/products to try out and share with my audience.
goLance: How do you choose topics to share with your fellow freelancers on your YouTube channel?
Sirarpi: In the beginning, I just shared all of the FAQs my friends had for me. And because I saw more and more people are interested in my content, I started taking it seriously. Now I make lots of research, I check out different forums to understand freelancers' needs. I also receive lots of comments from my viewers who ask me to make a video about a certain topic. Based on that information, I start making a video if I have relevant experience.
It actually takes lots of time and effort - research, script writing, making the video, communicating with the editor, and so on. Sometimes it takes a few days to make a video, sometimes even a month. Depends on the video content.
All the videos are merely based on my experience. If I'm not sure about something, I will never talk about it just for the sake of more views or subscribers.
goLance: You are very active on Quora with an impressive number of more than 1.1M all-time views. How important is Quora for you? What would be your word of advice about Quora to your fellow freelancers?
Sirarpi: When I started my channel, my aim was to share my freelancing experience with as many people as possible. Quora is one of the best platforms where freelancers ask lots of questions. Why not educate them?
What makes me happy is that freelancers have already started sharing some of my tips in their answers.
My advice to freelancers is to sort out the answers on Quora and on other platforms. Understand who writes an answer and why. If someone is promoting their brand, that's fine. But if you're getting lots of "Quit your job ASAP and start freelancing" type of advice, think twice. You should weigh in, evaluate the pros and cons of quitting your job. It shouldn't be an instant decision.
goLance: On how many freelance platforms have you worked so far or you're still active? What are your thoughts about the current situation in the freelance industry? Do you have some predictions, you're willing to share in this interview?
Sirarpi: I've started my freelancing career on UpWork, with the lowest rates. I gradually gained more expertise, raised my rates. The next step was to try out other freelancing platforms like Freelancer.com. I also found freelancing opportunities on LinkedIn, Reddit, Facebook, and through my network. The latest freelancing opportunities I'm checking out, are on goLance and Fiverr.
Currently, we have lots of uninformed and entry-level freelancers who don't know much about how freelancing works. I get lots of questions like: "I don't have a profession, how can I earn money?". If these freelancers know how to get started the right way, in 5 years, this is going to change. We'll have better-informed freelancers who know all the ins and outs of freelancing. To reach this goal, I get more motivated to share lots of industry tips with my viewers.
I think that the freelance industry is going to change greatly in our post-COVID world. Lots of people who've never considered freelancing, started looking for freelance jobs. And because the demand for online work is high, the freelancing platforms will have to adapt to be in the competition.
For example, before COVID, lots of freelancers have been complaining about paying for UpWork Connects. During and after the pandemic, UpWork started giving away free Connects. This helped freelancers find a job without having to pay for it. And it was beneficial for UpWork because lots of people were already thinking of shifting to other freelancing platforms.
goLance: Can you say for yourself that you are unbiased when it comes to freelance websites that have their own topics and Spaces on Quora, such as Upwork, Fiverr, Freelancer dot com, Toptal, and goLance? How do you ensure a balanced and fair treatment for all of these online marketplaces on your YouTube channel?
Sirarpi: I can definitely confirm that my videos are unbiased. I share all the information I have about the platforms I've freelanced on. If I don't know something for sure, I'll never make a video out of it. For example, I haven't freelanced on TopTal and I don't see the reason behind creating a video about it until I have enough experience.
I haven't concentrated on ensuring a balanced treatment on freelancing platforms because that's not my goal. I just make my videos based on the topics I know and the questions I get from my viewers. My aim is to share my knowledge and expertise, I don't have any affiliation with any of the freelancing platforms. If I happen to share more about one platform, that's because I have more experience to talk about it.
goLance: What are your thoughts about alternatives to the well-known freelance platforms that can't be considered to be "traditional" and "typical" online marketplaces?
Sirarpi: I support new freelancing platforms and if I find a new, reliable marketplace, I test it out and let my audience know about it.
It makes me happy to see emerging marketplaces that build their product based on the weaknesses of traditional ones. This provides endless competition and freelancers benefit from it.
goLance: Do you think that the introduction of LinkedIn Marketplaces is going to reshape the landscape of the entire freelance industry?
Sirarpi: It could. Almost every professional has a LinkedIn profile and it takes less effort to have platform presence here. Typical marketplaces are full of freelancers who are ready to work at really low rates. This devalues the market. I hope LinkedIn sets a higher starting price for freelancers. Only this way can LinkedIn reshape the landscape of the entire freelance industry. They will have serious clients who don't negotiate over every single dollar. And freelancers will be attracted to find work on LinkedIn.
goLance: To which extent are you open to discussing controversial topics and questions? Have you ever been criticized by freelancers who favor one particular freelance platform over the others?
Sirarpi: I have nothing to hide from viewers. I'm open to discussing controversial topics and questions.
A funny thing is that not lots of freelance platforms like this. One of the biggest freelancing platforms reached out to me and asked to remove some of my videos about their platform. Just because they didn't give me permission to use their trademark.
I had to remove the videos or else I'd face legal issues.
It made me upset because the video was informational and really helpful for freelancers. I re-made the videos with no trademark. I don't think they can sue me for expressing my opinion about their platform.
I haven't been criticized by freelancers because they are interested in learning about the pros and cons of all the freelancing platforms. For example, I made a video on the topic " TOP 5 Freelancing Websites You didn't Know About (+Pros and Cons)" and it performed really well. Because freelancers are looking for new opportunities, new platforms.
goLance: One of your answers on Quora has more than 500K views. What's your opinion about the most recent change on Quora that removed the Most Viewed Writers lists?
Sirarpi: It made me really upset :D I got more motivated to compete with other writers and be in the top 3. However, it didn't change anything about my answers on Quora. But it was a nice reward.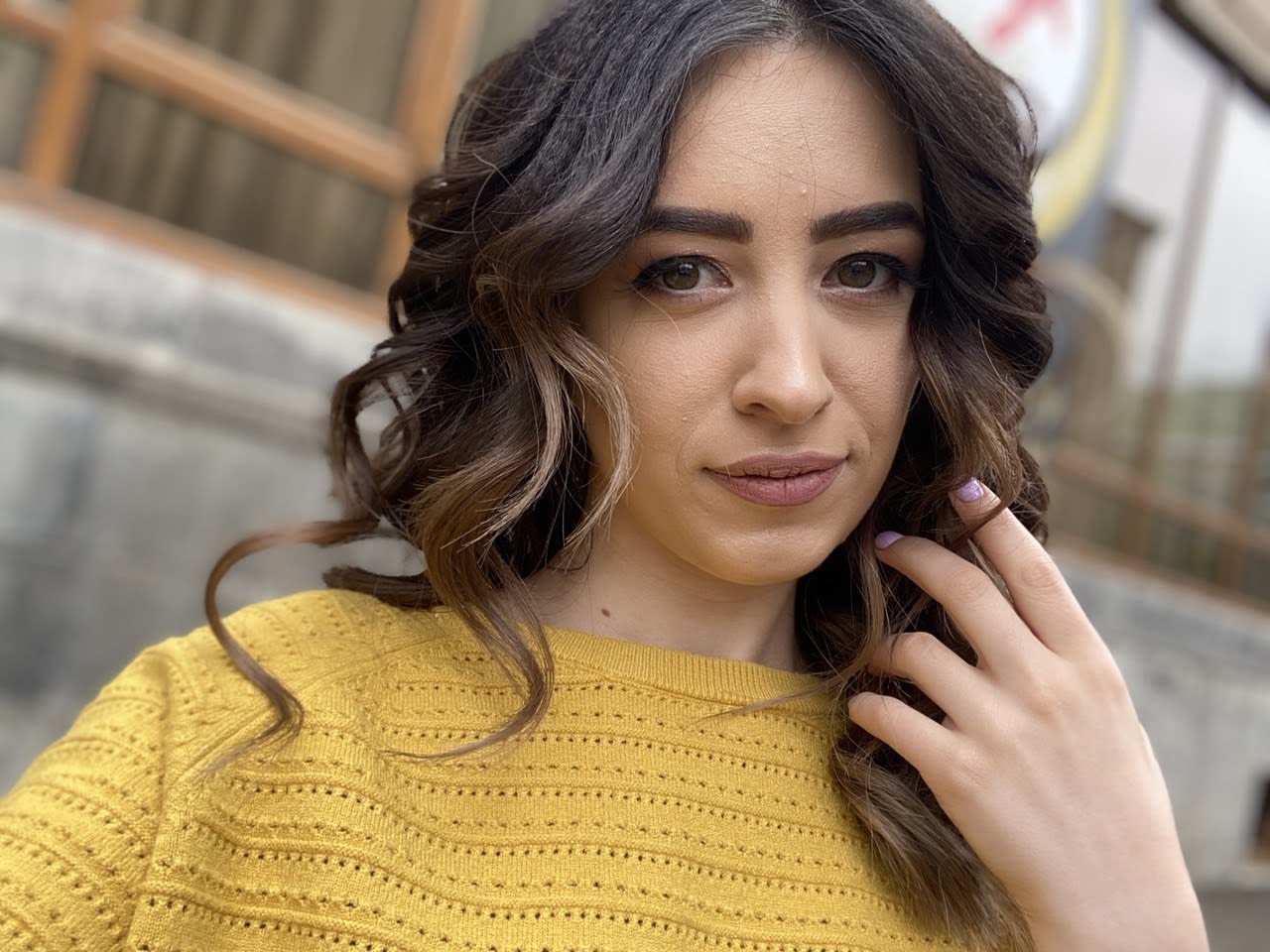 goLance: How did you find out about goLance and what inspired you to make a video that features our freelance platform?
Sirarpi: I've read several answers about goLance on Quora and it got my attention. I registered and checked the platform out. It was nice and motivating. That's why I decided to include it in my video and let my viewers know about this freelancing platform. And as I mentioned in the video, I'm going to explore goLance more and make a detailed video.
goLance: What are your future plans when it comes to your YouTube channel, Quora profile, and your freelance career?
Sirarpi: I want my YouTube channel to grow as big as possible. And I want it to be as useful as possible. It will help me share all the unbiased information I have about freelancing. As for Quora, I am going to continue writing answers about freelancing. All of these will be based on my freelancing experiments and experiences.
goLance: Is there anything more you would like to share with our readers that hasn't been covered by these questions?
Sirarpi: I'd just like to remind freelancers to not to work with lower rates - lower than others in the market. Please don't devalue the market just for the sake of getting one or two jobs.
Another thing I'd love to add: find yourself a profession. Don't do data entry or similar jobs. It's going to hurt your profile in the long run.