Agency Of The Week Spotlight - Alliance Virtual Offices
Can a business build a legacy with freelancers? Can they thrive? Can they stand out in the sea of companies that run the global market? We think so. But like always, don't take our word, read the interview and see for yourself.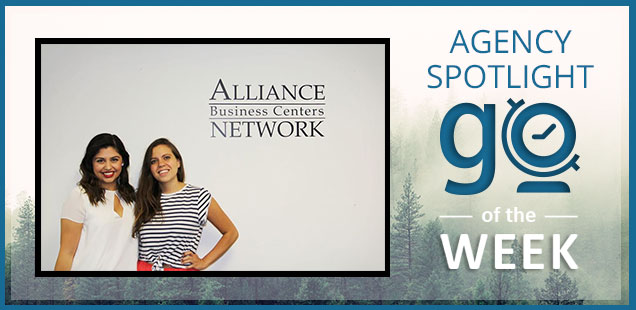 Can a business build a legacy with freelancers? Can they thrive? Can they stand out in the sea of companies that run the global market? We think so. But like always, don't take our word, read the interview and see for yourself.
Today is a very special day for us. Today we're sharing an interview with our first goLance user – Alliance Virtual Offices. Their Chief Marketing Officer, Mike Sullivan, has made time to chat with our team and goLance community to share his knowledge and insights on what it means and takes to be a thriving business in today's market leveraging goLance and freelancers around Earth.
World Meet – Our Agency Spotlight Of The Week… Alliance Virtual Offices
INTERVIEWER: Tell me about Alliance, how did the business start?
MIKE: The Alliance Network was founded by Frank Cottle in 1992. Prior to that, Frank entered the serviced office industry in 1979 as a business center operator, and along with three other partners, grew his portfolio to twenty-two business centers in various U.S. locations. Frank is an experienced and respected visionary in the industry and has successfully grown the Alliance Business Centers Network to more than 650 partner locations in 40 countries.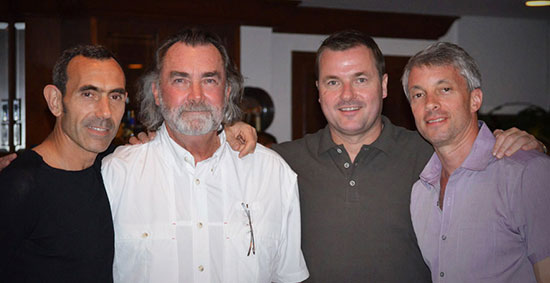 INTERVIEWER: What are the main pillars of your company culture?
MIKE: We're a virtual company at heart with a truly global outlook. As we see it, the world is our office – and that's how our clients see it too. We believe that the ability to work flexibly is the key to a more efficient and productive business, and a happier lifestyle.
INTERVIEWER: How and why did the business first transition to leveraging Freelancers?
MIKE: The three key traits of the business center industry are People, Place, and Technology. It's about providing excellent customer service (people) in professional business environments (place) with the help of world-leading technology.
From the beginning, Alliance has always had a global outlook, and today we work with hundreds of business center operators across the world.
You can't manage or grow an organization of that scale with 9-5 workers in a single location. We work with many skilled freelancers in various locations around the world, which enables our team to be more agile and more responsive in our daily duties. It also enables our team to span multiple time zones and keep the wheels turning smoothly and efficiently.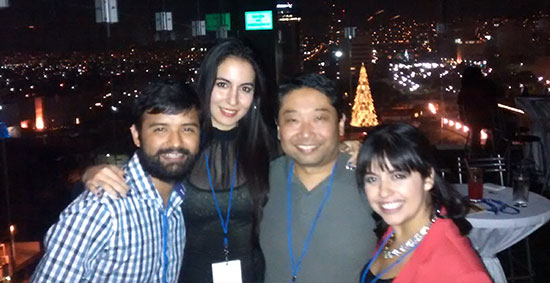 INTERVIEWER: What did you first think when bringing on Freelancers?
MIKE: We felt it was a golden opportunity to help us grow the Alliance brand and reach new audiences. Business centers are flexible in their nature – that's one of the biggest draws for small businesses. So we knew immediately that working with a flexible team alongside our core permanent employees would sit neatly within the values of our business, and the industry at large.
INTERVIEWER: What traits do you look for in Freelancers?
MIKE: Ours is a fairly niche sector, so we don't necessarily look for people with prior experience in the business center industry (although naturally, that's an advantage). Instead, we look for people with the right skills and experience – such as content marketing, social media or web design – preferably in a business-to-business environment. The biggest advantage is that we can hire those people regardless of where they live.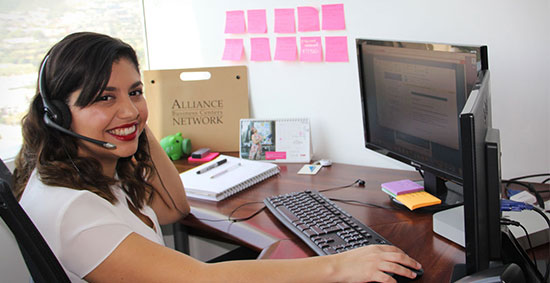 INTERVIEWER: What's the best part about hiring Freelancers?
MIKE: Being able to root out the best talent and experience regardless of where they live. For instance, the Alliance HQ is in California, but we work with freelancers in Kentucky and England.
INTERVIEWER: What's the worst part about hiring Freelancers?
MIKE: It's not always easy managing so many remote workers in different locations. Plus we know that our freelancers have other deadlines and priorities outside of Alliance, too. We work around those challenges by communicating regularly.
We have regular fixed meetings over GoToMeeting, Skype or Hangouts, and we're in constant communication through Instant Messenger and Slack. We also utilize project management tools like Asana to assign tasks, keep up with deadlines, send feedback, and keep communication flowing.
INTERVIEWER: Would you ever fire all of your Freelancers and go back to the norm 9 to 5 office setting?
MIKE: No. It just wouldn't work with our business model. By doing that we'd be sacrificing our flexibility and global reach; both of which are integral to the sustainability and future of the Alliance brand.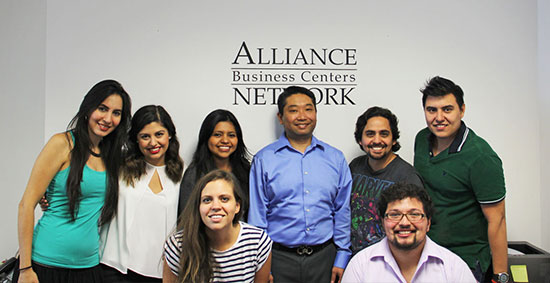 INTERVIEWER: Where would your business be if you weren't leveraging Freelancers?
MIKE: We'd probably be operating on a much smaller scale, and parts of our business wouldn't exist at all. Or if they did, they wouldn't have their existing brand power and client base.
INTERVIEWER: Do your clients know you use Freelancers? If so, do they care?
MIKE: Sure they do. We're very open about it – we often blog about it and our freelancers have their own social media channels and websites outside of Alliance, too.
We're a virtual business, and our clients come to us because they want to embrace a more flexible virtual working arrangement. In fact, many of them are freelancers, too! So it's natural for us to use virtual workers to get the job done. Ultimately, freelancers help make our business better for our clients.
INTERVIEWER: How many Freelancers do you currently have?
MIKE: 10-15  at any one time.
INTERVIEWER: What edge does leveraging Freelancers provide your company over the competition?
MIKE: We live what we sell. Business centers and virtual offices offer a more flexible and efficient way of working, and that's exactly what freelancers bring to the table. It enables us to extoll the virtues of flexible working. Plus with an agile team with different responsibilities across various time zones, it means we can react a lot more quickly to opportunities or fix problems more efficiently than relying on a single fixed resource.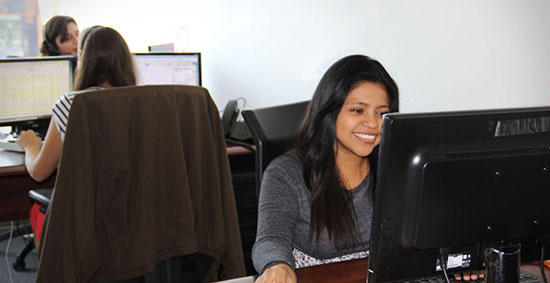 INTERVIEWER: What advice do you have for companies starting out?
MIKE: Go for it. What do you have to lose?
Be clear in your communication and your expectations. Use online tools to manage tasks and projects, as it will help make both your lives easier. Keep up frequent communication in a way that suits all parties, and schedule in regular meetings.
We find one-to-one video calls through Skype or Hangouts are a great way of developing good working relationships, while larger group calls work well with GoToMeeting.
INTERVIEWER: Any final thoughts you want to share?
MIKE: Alliance was goLance's first client and we've never looked back. We have continued to have great success hiring through you guys and goLance has been a big part of our company's evolution. Keep up the great work!
Why Did We Pick Alliance Virtual Offices as our Agency Spotlight Of The Week?
Our team meets business owners and freelancers from all over the world. On occasion, someone asks, "Will hiring freelancers actually work?" In cases like this, we love pointing out the Alliance Network. They have built a proven foundation leveraging goLancers from around the around to expand their business.
This is the dream organization every goLancer should strive to join. They offer stability, loyalty, and most of all success. Really take note of what they are saying and how you can incorporate the traits they look for when hiring.
For fellow agencies and business owners reading this, we encourage you to check out the Alliance website and see what they have built. They are evidence that freelancers work.
Where Can You Hire Alliance Virtual Offices?
Visit Alliance Virtual Office goLance profile here.
Visit the Alliance Virtual website here.