8 Freelancing Tips Work at Home Moms Need To Remember
You can quickly forge your way to success as a freelancer, even if you're a full-time mom.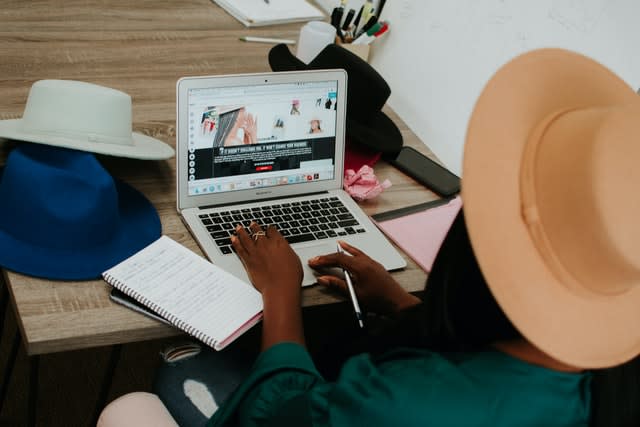 Are you a full-time mom looking for ways to provide for your family? Well, freelancing can be an excellent way to stay connected with your career without making a full-time commitment.
Freelancing made a positive impact on many people's lives. It lets people cut costs by tapping into international labor markets. Over the years, it also proved to be a great career path for many creatives and technical professionals alike.
When picking a niche and skills you want to specialize in. You can quickly forge your way to success as a freelancer, even if you're a full-time mom. So, whether you want to supplement your current family income or go for a full-time freelancing career, here are some handy tips to remember when starting out:
1. Always have a safety net
It's vital that you still have a reliable source of income to ease in. A lot of freelancers take on small projects first. This ensures you have enough funds to stay afloat while you find your footing.
Sometimes, you also need to be picky about the projects you take on. It would be best to learn how to choose clients that pay well and on time. Also, you still have a backup if things don't go as planned.
Starting a business as a full-time mom isn't easy. When starting out as a freelancer, you should be either employed or at least have several months of savings that you can live off. Even if you're well established in your career, you still need a safety net to fall back to. It means that you have enough savings in your bank account or another source of income that's more stable.
That's because one of the golden rules in freelancing is never to put all your eggs in one basket. You need to diversify your income from different sources and clients. Having these diverse opportunities means you'll always have more than one option in case something doesn't fall through.
2. Define your service & offering
Turning your current skills into a service is one of the first steps to becoming a successful freelancer. You need to identify the skills you have to help prospective clients. Try putting yourself in their shoes. What typical problems do they have, and how will your skills resolve their pain points?
Understand their current situation, and then use your service to address the issue. Then, package your skills as a service. Come up with a brief description of your service, and sell those services to clients and companies. Briefly explain what you can do, how you do it, and for what type of business or client.
3. Get the right equipment
Apps on your smartphone have limited features. It's also best to have a computer run the software needed to do the work properly and deliver outstanding results. So, getting a laptop or desktop is ideal. You should also need to have a stable internet connection.
Depending on the tasks you will be working on, you can either use a prepaid internet, wired, or fiber plan. These two are the main ingredients if you want to start a work-from-home career. As you earn more later, you can invest in higher-priced equipment to help you with your freelancing journey.
4. Advertise yourself on social media
It would be best if you also had a portfolio of your work. This can be on social media platforms like Facebook or Instagram or published on specialized platforms. Having a curated gallery of your finest work is one of the best ways to advertise yourself to prospective clients since it speaks volumes about what you can do.
If you're feeling creative, you can also come up with short videos showcasing you in the process and the final output you produce. Make sure to gather as many followers as possible to showcase your work to a larger group of people and potential clients.
5. Sharpen your strong points
You probably know your strong points, and maybe that's why you became a freelancer in the first place. One of the best ways to keep your motivation up is to recognize your strong points and work towards improving them. It would help if you also worked or perfected other skills to help you along the road.
Make sure to constantly improve, particularly skills and knowledge that are relevant to your industry. In the same way, between work and kids, balancing work and family life is essential.
6. Network with other freelancers
Another great thing that you can do to expand your network is to communicate with other freelancers. If you've just started freelancing and have no existing connections, that's alright. The internet is a big place to learn more and network with other people in your industry.
Networking with others can help you earn referrals and iron down the kinks that let you transition to a freelancing lifestyle.
7. Stay accountable to your work
The ability to work in the comforts of your own home and schedule is one of the reasons why people get into freelancing.
Still, you have to be accountable to get work done on your own time because if you don't, you won't get paid. You should also maintain excellent relationships with your clients.
8. Create a relationship with your client
Clients are the bread and butter of your business in the freelancing world. Building a long-term partnership leads to repeat business and new client referrals.
Here are some tips:
Do high-quality work, and offer value. This is key to client satisfaction.

Effective communication with your clients helps foster a stronger working relationship with them.

Create trust through consistency. You can build trust by hitting deadlines, delivering your work on time, and showing them they can depend on you.

Take the initiative. Offer new solutions. Show your value to your clients so that you can open up ways for you to work together long-term.
Over to You
So, there you have it. Remember these essential tips before you jump into the exciting world of freelancing.