7 Ways to Increase Your Visibility at Work When You Work from Home
How would you increase your visibility at work when you work from home?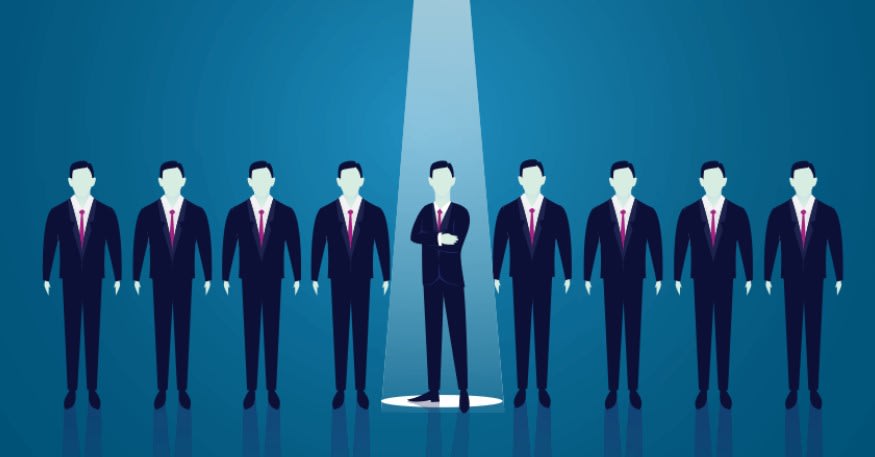 The dire compulsion to work from home during these unpredictable times has made things tricky for the organization's employees. It does not matter how hard you work. There is no surety that your peers would recognize it. Making yourself visible while working from home is not supposed to be that difficult. Don't you wish there was a sure-shot way to make that happen?
Your growth in the organization is highly dependent on the analysis of your work by your superiors. But how do you expect them to analyze your work when they don't really see you working in their presence? We think you can read between the lines and preclude that your visibility would play a huge role.
This brings us to the most vital question, "how would you increase your visibility at work when you work from home?"
We have gathered a list of definitive ways to help you do just that. Peruse the coming sections to get a better acumen on improving your visibility while working from home.
Seven Ways to Increase Your Visibility at Work When You Work from Home
Getting yourself the desired visibility is not as difficult as one would comprehend. Think of it as a social media project where companies use a social media calendar to enhance visibility. You can use these selective strategies to improve your visibility while working remotely from home:
Promptness
One of the first things that can bring you to the limelight is your prompt behavior. Whether responding to a message on company team management software or answering your colleagues' calls, be very prompt. Using an email client to club various email accounts in one place to streamline your response time is one of the smartest ways to go about it.
Let your peers and colleagues know that you are always reachable, and they can expect prompt replies from you during office hours.
Making people wait to get answers will never put you in their good books. Moreover, the management would frown upon any reason you give for a late response. If you want to create a good response, then make sure to become the prompt person in the organization.
Active Involvement in Discussions and Meetings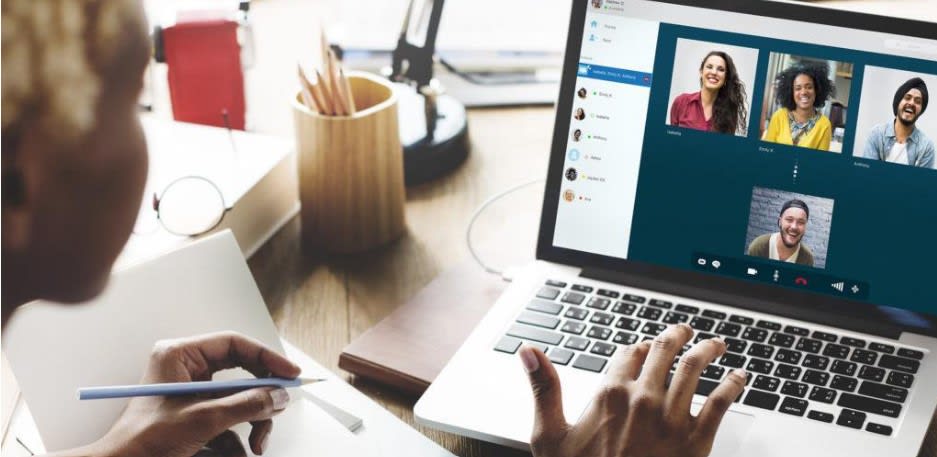 Since the pandemic, the number of everyday meetings and discussions has gone up. The organizations want to ensure that you are constantly engrossed in work during office hours, and hence they schedule meetings at regular intervals. What you should ensure is that you show active involvement during the discussions.
Meetings are an excellent way to display your expertise and improve visibility. Use Slidemodel for creative presentation templates to capture your audience's attention, as well as to develop slides and display your public speaking abilities. If you don't speak up much, work on increasing your self-confidence so that you feel more comfortable in the spotlight. Also, work on becoming a more engaging speaker so you can make an effect that will be remembered for the right reasons and challenge yourself to say more.
Merely working behind the curtains is not enough during this "work-from-home" phase. The management takes note of all the employees who share truthful insight and partake in the discussions. Your presence, opinions, and feedback during the meetings will definitely help you gain higher visibility.
Give Regular Updates to Peers
Let's say you have been working dedicatedly for your organization while working from home, but who would testify to that? NO-ONE!
One of the prime things that you need to understand is that apart from working hard, now you also have the added errand to make yourself seen. Your peers would not be able to judge your work unless they realize how hard you have been working. A sure-shot way to make them see you put in additional hours or efforts is constantly keeping them apprised.
Use the company team management software and provide regular updates on the channel to keep the team or peers informed about the work. When your bosses are constantly kept in the loop, they are reminded of your hard work, and hence it improves your visibility.
Volunteer to Become Team Representative
We don't need to reiterate how difficult it must be for the organization's heads to keep track of all their employees during the pandemic. Besides maintaining the routine business, they are now required to ensure that every employee is guided, assigned, and supervised remotely.
Needless to say, they would need a helping hand to share the load. Many organizations even retort to clubbing hands with virtual assistant businesses to reduce the additional workload. Imagine how delighted they would be when they could find someone in-house to do such tasks.
If you want to increase your visibility, this would be a good opportunity to volunteer to become your team representative. Remember that since you would be volunteering, it would not have any additional perks, only added responsibility. However, if you are desperate to make yourself visible, this would surely put you into the good books of the organization.
Focus on Cross-department Communication
Making yourself visible is a comprehensive task involving your active involvement in varied dimensions. You must be the best in your domain and be seen going above and beyond to show your commitment. There are various departments in the organization, and you can volunteer to work with them offering assistance when they need it.
This would show that you are not afraid to help your fellow mates setting smart goals! And don't forget that you might also get to learn something new which otherwise you would have to learn all by yourself with training videos or online courses. Your team spirit and dedication would help you become highly visible in the eyes of the management.
Always Be Online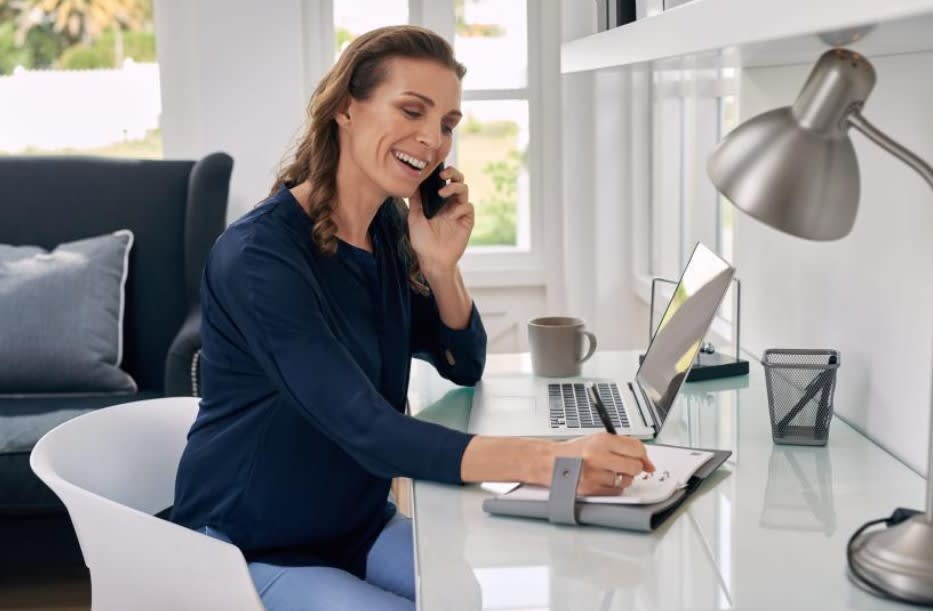 This is a no-brainer, but many still fail to comply with it. Being online does not mean that you need to keep your Skype or team management software status "online." It means that you need to be present during office hours and maintain the same level of commitment as you did when working in the office.
When you work from home, there is no supervision, and hence after some time, people take it for granted. They appear idle in their team management software. The amount of active communication reduces, and their reporting becomes careless. Going about like this is doomed to make one fall behind in one career.
Your organization's management keeps track of everything you do, even when working remotely. Therefore, if you want to create a good impression and be visible, make sure to stay online and available at all times.
Focus on Interacting with Top Management
When we say top management, it includes the bosses of your bosses. Every peer likes to stay apprised of events when everyone is working from home. Therefore, you mustn't shy away from communication with the top management as and when needed.
There would be times when your immediate boss is unavailable, and you should not hesitate to bring the next immediate manager into the loop to get the work done.
Showing visibility to upper management may provide you with additional benefits. Look for opportunities to interact with the organization's senior executives. Assist them in putting a face to a name. You might not be used to socializing, but allow some thoughts to mingle. This would enhance your chance of being visible.
Adroit Use of Social Media
Yes, you heard that right! When working from home, you need to think out of the box to become visible. Why not use social media to your advantage. Study the latest social media trends like stories, captions to add to your social profiles, and create attention grabbing content. You can also use Instagram caption generator tools, to make your posts more attractive and expand your exposure. This would show the organization that you are going out on a stretch to support the company.
Final Thoughts
The commercial arena post-pandemic has changed drastically, which means that you will need to put in more effort to make yourself visible as an employee. However, there is no need to fret since, with proper guidance, it is a piece of cake.
If you are honestly putting in the effort in the right direction, you are headed for success. There is absolutely no harm in taking credit for the rightful work. Use the tips mentioned in this write-up to make yourself seen and heard. Improving your visibility is where it would all begin.
Author box:
Ayush is a content writer at RankHandy and he likes to write about SEO, digital marketing, and social media. He enjoys sharing his experience with like-minded professionals and aims to provide high-quality content.