7 Proven Techniques for Promoting Your Freelance Business
Here are 7 confirmed methods for promoting your freelance business that you must know.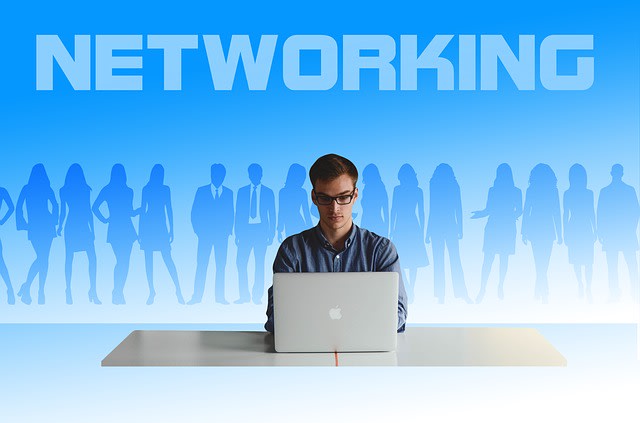 People are swiftly moving from 9-5 jobs to working as a freelancer providing specific services of their expertise. Hence, the industry is turning extremely competitive.
In addition, finding a continuous flow of work as a freelancer is also challenging. So how can your business survive in such a volatile space? The answer is marketing or promoting your business. Yes, spreading the word about your services is essential to the growth of business and increasing sales.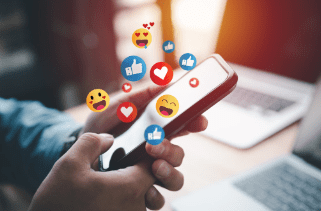 But it might seem a daunting task to publicize your business; however, it is pretty simple if you put in some time and effort. Here are 7 confirmed methods for promoting your freelance business that you must know. Let's get started!
Create social media presence
Social media platforms are the foremost step to starting your freelance business promotion. Whether you are a freelance content writer, graphic designer, or web developer, you can leverage the power of online platforms by reaching out to your target audience.
You could use any or all, depending on your niche and services. It includes Facebook, Instagram, YouTube, Linkedin and many more. You should make an effort to post content at regular time intervals, and time blocking apps may assist you in doing so. It should highlight your services and expertise with a call to action. You can also create a video website or a product marketing video to grow the audience. Do personal branding, which builds your credibility as a freelancer.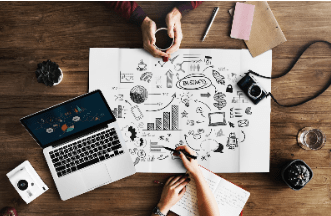 Develop your website
Building your website is a lesser-known but effective way to promote your freelance business. Your potential clients can reach out to you via the website and discover more about your business. Make sure it has high-quality content, looks attractive, and is SEO-optimized. It is a great tool to boost page conversion rates.
You can add details on sites like services and clients' testimonials all in one place. Don't forget to add contact details to get more leads. You can have your blog section as well. All this can boost your authenticity.
Create a portfolio
Clients often ask for sample work before signing contracts in the freelance industry. They may want to see your qualifications and expertise in your profession. But, most people send their work through google docs. It may seem very unprofessional. Therefore, try to create a stunning online portfolio. It should include all your best previous work. It will showcase that you can deliver what you promise.
It will result in higher lead conversion and make you different from others. It may seem challenging, but it is pretty simple. You will get many free portals to create a portfolio tailored to your niche.
Propose cold pitches
You can leverage the benefits of email marketing as a freelancer. It is among the most often used marketing tactics. Write about who you are, what services you offer, and how they can benefit. However, make sure to be brief and to the point. In cold outreach, you have to email the potential customers, typically 30-40 daily.
You can also text probable customers on social media or do phone calls. Try to customize your pitch as per the client. It might help you to establish competence for the required project. This task can expand your clientele and sales over time. Training salespeople can help you become more profitable. Sales training can give your employees the skills, knowledge, tools, and confidence to increase efficiency and productivity and your sales.
Focus on Content Marketing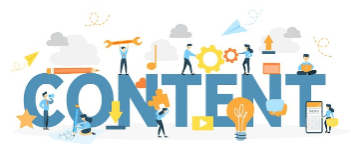 Content marketing focuses on writing, disseminating, and publishing relevant content online for targeted audiences. To perform content marketing, you might carry out the task listed below.
Start your blog: A personal business blog is the best way to market your expertise as a freelancer. You can advertise your services and benefits through it. Try to add knowledge-base articles related to your niche. It will offer readers and potential customers a way to learn more about you, your sense of style, and your personality in general.
Guest blogging: One of the best methods for promoting your freelance business is guest blogging. You can provide the target audience of other websites in your industry with engaging, helpful, and informative content. They can be part of your business portfolio.
Email newsletters: Email is a fantastic way to connect with prospective and former satisfied customers. You may begin by building an email list from your website and then publish educational and worthwhile content with your list of subscribers.
Request referrals and reviews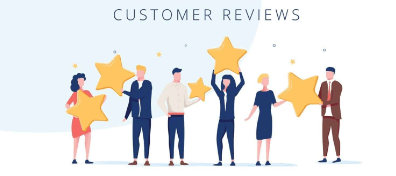 Before you buy any item or service, you always look for reviews online. The same practice exists in the freelance industry. So reach out to your previous and current clients and request them to write a positive review about your services. Then post these testimonials on your website and your social media pages.
However, your network can benefit your business in other ways besides reviews. Ask the current clients to recommend you to other people they know. You can encourage them to do this by offering a discount on initial projects. These early referrals will lead to more freelancing work and grow social listening for your business.
Keep Networking
Trying to build a network is one of the simplest and most fun ways to market your service. So how do you network exactly? It is possible in both online and offline modes. Networking online seems the most practical approach. You can create an online network, particularly on social media.
Join communities on Apps like Facebook, Twitter and other sites to interact with people regularly. You can also connect with other freelancers. However, the in-person promotion makes a more significant impact. Attend in-person gatherings of your industry.
You can participate in forums that ask about topics related to your area of expertise. In such cases, hand out your business card. A decent business card isn't merely about handing out facts. It's a chance to get personal with potential. Digital networking technologies will never replace decent business cards for this reason.
Another strategy to improve your freelance business is to use NPS software that helps you find out whether your consumers are satisfied with your service. Consumer loyalty and satisfaction are measured by the Net Promoter Score, which helps measure and track your freelance business's outcomes.
Conclusion
Doing marketing is paramount if you want to boost your business. You can't be successful as a freelancer without selling and marketing your business. Depending only on word-of-mouth promotion limits your access to more freelance opportunities and eventually restricts the growth of your business. But even a small effort can bring in significant change.
However, many project management software can make your tasks easy. You can also use balance sheet templates to manage your business liabilities with ease. You can follow the techniques mentioned above to build the credibility of your business and promote it effectively.