7 On-Demand Post-Pandemic Remote Jobs
The pandemic has opened the door to remote working for people worldwide.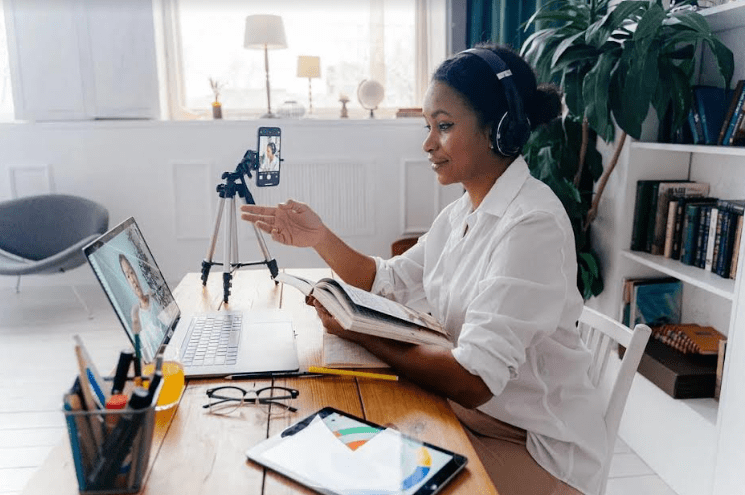 The pandemic has opened the door to remote working for people worldwide. It could even permanently change how employees do their work.
In fact, according to the projections by scientists from Ladders, remote working is here to stay. Their data predicts that 25% of professional jobs in North America will be remote at the end of 2022. Furthermore, more remote opportunities will present themselves by the time 2023 rolls in.
Jobs that highly educated and skilled workers hold are among the best remote jobs. In this post, we've compiled what these jobs are. Read on which occupations have the best potential for great remote working jobs.
1. Software Support
As a software support specialist, your job is to offer technical assistance to businesses and consumers who might be experiencing several technical issues. Software support specialists help customers configure and install software, repair hardware, and troubleshoot technical problems.
This job often entails software support for specific product categories like database management, server support. There is also a requirement for specifics such as SAP support services, third-party Oracle support, and IBM IT Support.
Not only will you be primarily communicating with customers through chat, email, or phone, but through the help of remote assistance support software or remote computer access, you can fix problems remotely without having to be on-site.
It makes it an ideal career option for people who want to work remotely or from home. With the rapid advancements in technology, support specialists will surely be in demand over the next coming years.
2. Data Analyst
A data analyst's primary responsibilities are to gather and store data on sales numbers, market research, logistics, linguistics, and other behaviors.
Data analysts bring in their tech expertise to ensure the accuracy and quality of data. Then, they'll process, design, and present it in a way that can help individuals, businesses, and organizations make better decisions.
The demand for data analysts is growing in organizations that gather, analyze, and report data on different impacts and solutions that can inform people about the pandemic.
3. Digital Media Specialist
The primary responsibilities of a digital media specialist are to handle information output, media requests, social media updates, and press releases for a company or public figure.
These professionals need to do their research and use reliable resources for their reporting. Since many people rely on the web to look up information online, employers are likely looking to hire communication specialists who will curate news, posts on social media, and other updates concerning current events. This kind of job is one that you can interview for and work remotely at the same time.
4. Financial Manager
Financial managers are one of the on-demand remote working jobs out there. Often, this job pays well to ensure companies and organizations remain financially stable and healthy. Their primary role is to monitor financial data, come up with reports, and make recommendations to the organization's executive team.
Although financial managers may need to meet with team members, it can also be accomplished via remote meetings. There's no need to be in the office for the work that often comes with this job.
5. Marketing Manager
Marketing managers can do their work at home as long as they're using suitable project management applications and tools. They might need to oversee a particular department or team to analyze the needs of customers and competitors for them to come up with an efficient marketing program.
This occupation continues to grow as more and more people are turning to digital media over traditional media to get their news and plan out their shopping.
In other words, the job prospects for years to come with this occupation are pretty promising, especially for those comfortable working with internet-based marketing tools.
6. Communications Consultant
More and more companies also need advice on communicating changes to their business practices to the public. That's where a communications consultant steps in.
A communications consultant will offer companies helpful advice and recommendations for their communications with customers. It would be best to be highly skilled in written and verbal communication and good crisis management and critical thinking skills to take on this role.
7. Freelancer
Most freelancers mostly do their work on computers. Although, of course, their job duties will vary depending on the industry. Freelancers often work on a project basis and are highly skilled in specific areas or niches.
Some of the most common freelancing work include coding, graphic design, writing, and web design. If you want to take on this role, a great tip is to set up job alerts for a specific term. That way, you can be one of the first to see if new freelance jobs on goLance are available as they arise.
Over to You
So there you have it. There's no doubt that the pandemic has enormously shifted the working landscape, which has raised the demand for specific jobs. Hopefully, the various jobs discussed in this article will help you find the right career path. Good luck!