7 Freelance Writer Success Traits
Here are the main takeaways from writers' work you will face if you choose to be a freelancer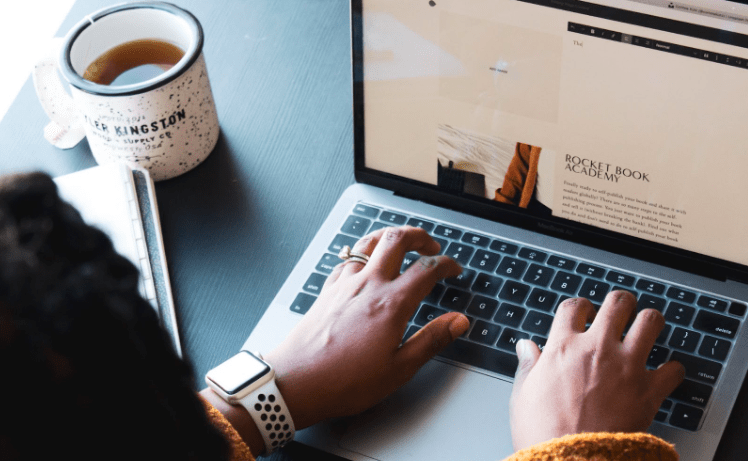 The glamorous picture of working as a freelancer has inspired you to take on the challenge. The idea of being your own boss sounds lovely! A lot of freelancers are proficient in their writing skills. However, there are additional talents you may lack, limiting your possibilities. What are the requirements to be a successful freelance writer? Are you the right person for this type of position? Here are the main takeaways from writers' work you will face if you choose to be a freelancer.
1. Orient on Business
The majority of freelance writing careers start by writing website content. So you decide to accept. It leads to a second writing job with a low salary. You'll soon become exhausted and need to search for an opportunity to work the rest of the day. Instead, you should start your own business. Own your company or a startup. Managing a business includes proactive marketing, deciding on pricing, and distributing contracts. A positive attitude can be the key to success. You will never earn a lot by just cruising around, making whatever requests clients might throw your way, and accepting any amount of money they paid you.
Get rid of the frustration of a lifetime and put on your business hat starting from the beginning.
2. Become Self-Confident
Have you come across someone who is thinking of the possibility of beginning the career of a writer as a freelancer for up to twenty years? Many writers work this way almost every day. They've purchased every book, completed every course, and gone through every magazine. But, they've never ventured out to find clients. They haven't even started looking for the top jobs for beginners. Many writers experience deep-seated anxiety that prevents them from fulfilling their goals. If you're suffering from this, you should look for the help of an expert like StudyCrumb and rid yourself of the fear before leaving your job. Seriously. Don't waste time waiting 20 years to see what will happen. The world is in desperate need of your imagination. It is possible to build confidence by going out and working with people. This is how you will know that you can achieve this goal and become more confident. A lack of self-esteem could lead you to a world of mediocre pay. Suppose you can look at yourself in the mirror and realize that you have skills and deliver top-quality service. In that case, you're likely to be a great start in your quest to create an income-generating freelance company.
3. Be Ready for Hard Beginning
Writing for freelance isn't something to be carried out by those who are timid or lazy. Writers are busy seeking clients, creating more effective ones, increasing rates, and negotiating daily deals. Top freelancers possess an entrepreneurial spirit. Begin to be enthralled by the thrill of the hunt and the excitement of landing an opportunity that you've set your goals on, and you'll succeed. You do not have to work as hard after you're established. But you do not want to stop prospecting for clients because nobody can guarantee their increase.
4. Discipline Yourself
How can you be hired as a freelance writer? Begin by setting some regular hours for your business, then you should be readily available. Don't wash clothes, engage in conversation with friends or go to the drugstore to purchase toothpaste at this time. No one can make you accountable or insist on having your marketing and writing. Remember, you're entitled to make your own choices! That's why it's 100 % your decision.
5. Believe That You Can Do It
No person will offer you great clients or great prices for freelance writing. When you face obstacles, you'll need to figure out a way to conquer them. Be determined to keep working until you solve it. It's up to you to overcome the feelings of helplessness and sense of insecurity. You can make it happen.
6. Do Not Give Up
Are you crushed and want to stay in bed muttering for a week because your request hasn't been accepted? You might want to start writing blogs for fun. Professional freelance writers aren't afraid of rejection. They're prepared for it. Because it's a regular aspect of being an independent contractor. Some articles will go to the garbage, and you'll be writing one more time. It is vital to bounce back and remain smiley, as a figure skater after an accident.
7. Provide Good Service
The freelance writing business is not about getting your words out in the public domain or advocating on behalf of some cause. This is the most common misconception. Suppose you're determined to improve your skills in becoming an experienced writer. In that case, the steps are as follows: it's about ability and determination, and you're willing to assist others. You're content when you see your clients' success and are eager to create the things they need. The goal is to use your writing to help them achieve the goals you set for yourself. If you're angry whenever you're forced to change your thoughts, write poems and do not share them with anyone. The act of writing is about using your creative talents to benefit the people around you. When you are conscious of the demands of others and how you can meet their needs, the more you'll earn. If you like the challenge of satisfying others' writing requirements, this might be a suitable career choice for you.
Final Thought
Freelance writers are an industry that is constantly changing. There are regularly new trends emerging in everything from lengthy blog articles to Instagram stories. There's always something new to learn. If you're interested in learning how to write, an independent career is ever-changing and never dull. Even when writing about boring topics, such as certainty bonds or chemical compounds used to create washing machines. The days seem to be fast-moving. Suppose you're interested in learning new methods and tools and inventive ways to utilize your writing talents and skills to the maximum. In that case, you'll be a great freelance writer.