5 Ways Cloud Managed Services Help Your Business
Five Ways Cloud Managed Services Help Your Business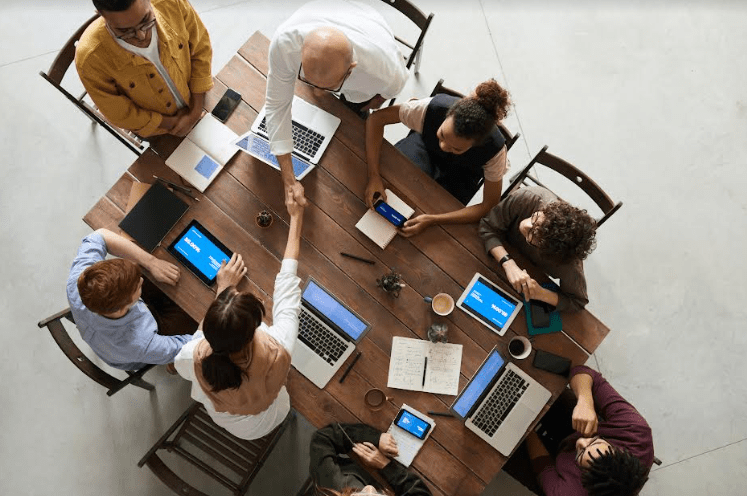 Storing info in the cloud is the best way to centralize your data files. This is the info you will need to conduct your business and satisfy your customers. It will be up to you to make sure that it gets stored in a safe and easily accessible manner. The best way to do it is to use cloud management services. Here are 5 reasons why this is your best bet.
1. Cloud Storage Lets You Centralize Your Data
Cloud managed services will allow you to store all of your data in one handy location. This gives you the advantage of being able to gather info, parse it, store it, and access it all from one central area. The old days of having to store info in different areas across separate systems are now over. You can now pull up data to use in a wide variety of projects in a matter of a few seconds.
Cloud storage also brings other benefits in its wake. For example, you can save a great deal of time and money by not having to store physical copies of all of your data. This means you can clear out your old filing cabinets, floppy disks, and other facilities. All of the info you will need to conduct your business is now stored safely in the cloud.
2. Cloud Management Leads to Full Customer Satisfaction
When a customer places an order with your firm, they don't want to know about the nuts and bolts of putting it all together. What they want from you is a guarantee that the work will be done in a timely manner for a price they can easily afford. It will be up to you to make sure the order is received, processed, and filled in an efficient fashion.
This is one area where cloud storage for your info can make all the difference. You no longer have to root around in separate files to get the data you need. You can simply go to the cloud, download the relevant data, and get right to work. This will result in an order that is quickly filled. Your customers will be amazed at your prompt response.
3. Cloud Management Ensures a High Level of Compliance
Cloud computing is known for its ability to establish and maintain a very high level of consistency when it comes to product compliance. This is due to the fact that the entire program for making a certain item can be stored in one central location. You can then download the program to ensure uniformity in every stage of the production of this item.
You can also rely on this high level of compliance to protect the very data itself. This is due to the fact that your cloud management provider can design software programs that ensure its security. This is software that will combine with your system to meet all modern safety and performance regulations. A full level of compliance will be the result.
4. Cloud Management Services Can Control Your Costs
It's no secret that cloud usage is continuing to grow at a very fast pace. This also means that the cost of maintaining a cloud system will also continue to rise. The time to get these costs under control by locking in a plan with a service provider is now.
5. Cloud Management Services Will Reduce Your Downtime
The worst enemy of any business owner is downtime. This can come as the result of a cyber attack or just an unexpected glitch in the system. It can also come about as the result of one too many safety checks by an overly attentive in-house tech team. The best way to minimize downtime is to hire an expert cloud management service to oversee your system.
Cloud Management Keeps Your Business Running Smoothly
When it comes to running your business, you naturally desire to do so with the least amount of hassle. You don't want to be beset by glitches, cyber attacks, and penalties for noncompliance. You also don't want your data disappearing or getting stolen. The best way to solve these issues is to hire the services of an expert cloud management provider.