5 Popular Remote Jobs During a Pandemic
Our guest blog contributor Mary Byrd has collected five professions that have become the most relevant and demanded during the quarantine, lockdown, and pandemic.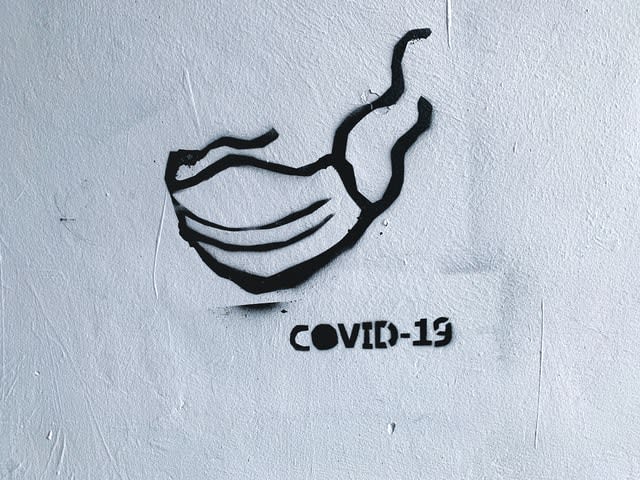 The pandemic came as an absolute surprise and became a real challenge for many
industries. A huge number of people were left without work, while others found themselves on a wave of success and demand. Nevertheless, the world is beginning to gradually adapt to the new reality, the labor market is changing under the influence of safety requirements, and businesses are learning how to profit from new conditions.
Below, we have collected five professions that have become the most relevant and
demanded during the quarantine, lockdown, and pandemic.
Social Media Specialist
Immediately after the world was hit by a wave of lockdown, most small and medium-sized businesses were forced to migrate to the online space. Some of them did not even have their own sites, or their sites were minimalistic and served as more a business card than a sales tool. The pandemic has forced them to look at online tools differently.
Social media is the perfect tool for attracting new customers and keeping in touch with your target audience. What's more, most of the social media features are free, and the paid features are perfectly affordable for small businesses and are highly effective when used correctly. Thus, many businesses are faced with the need to develop their social media presence. Having no experience with this task, hiring a social media specialist is a smarter idea.
What is more, the consumption of social media content increased significantly during the lockdown. E-commerce was also on the rise. A few months ago, brands had a great
opportunity to capture new users and turn them into their customers. However, in order to create high-quality content for social networks, use the necessary paid functions, and analyze the results, the help of the social media specialist is essential. So, there are a lot of work from home jobs in the field of social media.
Customer Service Representative
The profession of a customer service representative was partially replaced by chatbots several years before the start of the pandemic. However, large companies that process several thousand calls a day cannot yet transfer this task to artificial intelligence and are forced to maintain a huge staff of call center specialists. With the onset of the pandemic, they were forced to quickly transfer employees to remote mode to ensure uninterrupted communication with customers.
In addition, the burden on social institutions and hospitals increased, which means that they began to receive more calls from concerned people. The combination of these factors has led to increased demand for remote customer service jobs. At the moment, most of the consulting and customer support operations are carried out remotely. What's more, the field of customer services offers a lot of entry-level work from home jobs since everything you need to get started is a smartphone, stable internet connection, great communication skills, and clear speech.
Robotics/AI/ML Developer
The pandemic has become a powerful impetus for the development of robotic technology, machine learning, and artificial intelligence. Influenced by new health safety requirements, new robotic solutions have been created to assist shoppers in stores, move medicines from one hospital compartment to another, and unmanned delivery of orders from stores, restaurants, and pharmacies.
The urgent need to reduce social distance and minimize contact between people forced
scientists and developers to solve pressing problems here and now. This explains the
continued prosperity of the information technology industry, as well as the significant demand for developers of robotic solutions, artificial intelligence, and machine learning.
In addition, most IT sector specialists did not even have to switch to work at home mode - they had this opportunity long before the quarantine began. For example, Vironit custom software development company provides IoT, VR/AR, blockchain, and robotics programming services while encouraging their teams to work remotely and flexibly.
Psychologist
Most often, the psychologist is not mentioned in the list of remote jobs because eye contact between the psychologist and the patient is important for the treatment process. However, the harsh public safety requirements forced psychologists to cancel face-to-face meetings and start using online communication tools to conduct sessions.
What is more, they received an unprecedented number of anxious clients who found it
difficult to cope with anxiety due to the risk of being caught by an unknown virus, the threat of losing their jobs, and difficulties in family relationships, which were only exacerbated by the need to be locked in the same space 24.7.
Even now, with the relaxation of quarantine restrictions, the public alarm is still in the air. The number of cases continues to rise, and a vaccine has not yet been invented. If earlier, many did not know the sick people personally, now the circle is narrowing every day.
Plus, the Internet is still teeming with news around the coronavirus, and very often it is difficult to distinguish truth from speculation, which causes even more concern among suspicious and suggestible people. Thus, psychologists may not be afraid to be left without food on the table, even though the population's solvency has dropped.
Online Teacher/Tutor
Education was one of the first to respond to changes. Parents who were trapped in
apartments with their children had to learn to combine remote work with their children's education, which became completely digital during the quarantine. Online tools have become the only way to transfer knowledge to pupils and students.
In addition, the academic performance of many students began to decline due to the lack of live communication with peers, the inability to lead a normal life, and the lack of a competitive environment that is typical for classroom learning. This has created a demand for additional online classes and tutoring services. In addition, some students used the lockdown as an opportunity to learn something new, which means they also sought help from online teachers.
Conclusion
The labor market, as well as the global economy, will continue to change. Some professions will indeed be replaced by robotics, while many new professions will enter the market. The recent pandemic has challenged professionals in many industries, putting many of them at risk. However, already now we can see that both businesses and ordinary people are learning to live anew, which means that the pandemic was just a stage in our development.