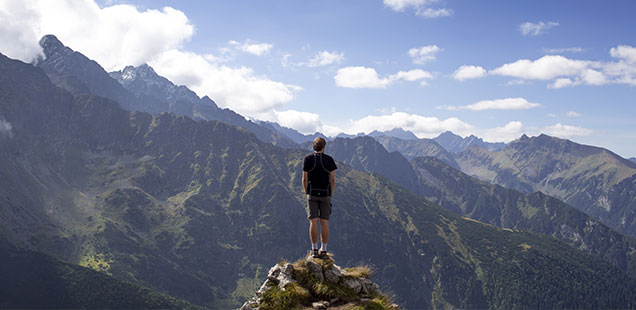 3 Ways To Be A Better Freelancer
Actionable. Doable. Beneficial solutions. That's what we're about at goLance. Today's article comes from a place wanting to see each and every freelancer succeed. Today we're going to talk about 3 ways to be a better freelancer.
3 Ways To Be A Better Freelancer
1. Knowing The True Scope Of Work
Sometimes it can be terrifying being a freelancer and not knowing if and when that next gig will show up in your inbox. The top freelancers are proactive about this and constantly hunting for that next gig. But when you're just starting out or even just a little too hungry you might take on work without knowing the true scope of the project.
Basically, the scope of work outlines what you as a freelancer will be doing. It needs to be clear, direct and you need to be held accountable to it. Anything that falls outside this scope of work with this list being clear can backfire on you. Remember Murphy's Law, anything that can go wrong, will go wrong.
To avoid this, during the hiring process make sure to outline and clearly list the exact scope of work you'll be responsible before. Have this written out in one clear email exchange and / or contract. Run it by your client and make sure to get their approval.
Express your excitement to get started and list the scope of work you'll be doing for the client and ask them if this is correct. That's it. This allows for both parties to be on the same page moving forward.
2. Stop Working For Free
You will NEVER hear another freelance website say this — we will. If you want to earn income as a freelancer you need to STOP WORKING FOR FREE.
There will always be clients out there who ask you to work on a project as a favor, for exposure, whatever the case may be. It's only fine if you let it be fine. You are running a business as a freelancer. Free doesn't keep the lights on.
When a situation like this happens you have a couple options. You can follow the advice in the video below. It has a ton of gems and real world examples you can leverage.
Or you can tell the client you're happy to work outside the scope of work initially agreed upon and present them with a rate on how much that will cost.  This is professional and shows you mean business.
3.  Stop Self-Sabotaging
The biggest myth in the freelance market is this idea that you need to do everything alone. Most freelancers never step foot in a client's office. They rarely communicate with a client's team. As a result, it's hard to bridge almost a face for freelancers.
If you were an employer, how easy would it be to move on from a freelancer who you couldn't even picture as a human being? It's scary but happens. It's not that employers are evil it's that the connection was never made.
You need to bridge that connection. Have regular conversations with your client(s). The best way to open up the door to this type of communication is by providing status reports / updates. Do this consistently, I recommend every other week so clients remember you.
Final Thoughts…
You'll find in our goLance blog several mentions of how being a freelancer is the same as running your own business. You need to treat the work you do as such. Being a better freelancer doesn't happen overnight. There will be speed bumps, hurdles, and the occasional roadblock. Don't feel discouraged by this, keep taking steps to make progress and you will. It's that simple.
Leave A Reply