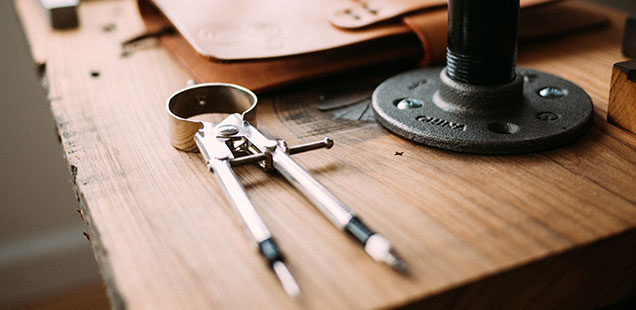 3 FREE Tools For Freelancers
If you're a freelancer you know how hard it can be not having the right tools for the job. It's frustrating, time-consuming and can even cost you business. It happens all the time. As a freelancer, it's almost expected from most of your clients that you already have the needed assets and tools to complete a gig successfully. But that's not always the case. So you're left looking for tools and asking your clients if they have the assets you need to get started. Today we're going to dive into 3 FREE Freelancer tools to make your business as a freelancer ten times easier.
3 FREE Tools For Freelancers
1.  Trello
Successful freelancers are transparent, have clear communication and keep their clients up-to-date on the work they do. Sometimes that's hard to do when you're three weeks deep into a project. You want to keep communication channels open, but you also have a lot of work to manage and don't want to pause every other day to provide updates.
Trello is a free organizational tool where you can house all of your work, status updates, project notes, etc. The idea is you place a project there, your client can check in whenever they want and see visual status updates.
What really makes this tool stand out is it's communication feature. You can upload files, leave comments, share links. This type of platform helps freelancers have a clear, defined system for their clients.
Here's a link to check it out: Trello
2.  Lastpass
Earning the trust of your client is a huge bridge you need to build and cross with your client as a freelancer. Most gigs require some form of access to a platform that is password protected. Ie. Facebook, Google Analytics, Website access, etc.
How do you get access to that?  Asking for login details is unnerving for a client to provide and not always fun to do. All of us grew up keeping our passwords protected, now we have to share these private details with a Freelancer who we probably won't have much 3D interactions with. It's a scary thought as a client.
A better way is to leverage a password management system where you and your clients can store this type of data and share it securely. Meaning, when you ask a client to share login info you both will feel confident knowing the password info will be kept secure 24/7.
Add Lastpass to your freelance arsenal here: Lasspass
How many times have you just needed to show a client a project but couldn't because they were a million miles away? If you could just share with them your computer screen then you could get back to work and focus on getting the job done.
That's where Join.me comes into play. With this program, you can connect with customers even if they don't have a Join.me account. How is this tool awesome? Using this tool allows you to reach out to your clients with a link that shares your screen with them making communication and even demonstrations crazy easy.
Learn more about Join.me here: Join.me
BONUS TOOL:
Yes, we're going to add a goLance feature in here because our freelancers know how much of a game-changer this is. As a freelancer, you don't just need work. You need STEADY work. That's one of the biggest objections office workers / employees have to overcome to be a full-time freelancer.
What's great about goRefer is once you have a goLance profile you can share a referral link with anyone and everyone you know. There are no limitations here. You can share this link with as many people as you want. Each referral comes with the opportunity of earning passive revenue for the lifetime of the referral. Pretty cool right?
Leave A Reply