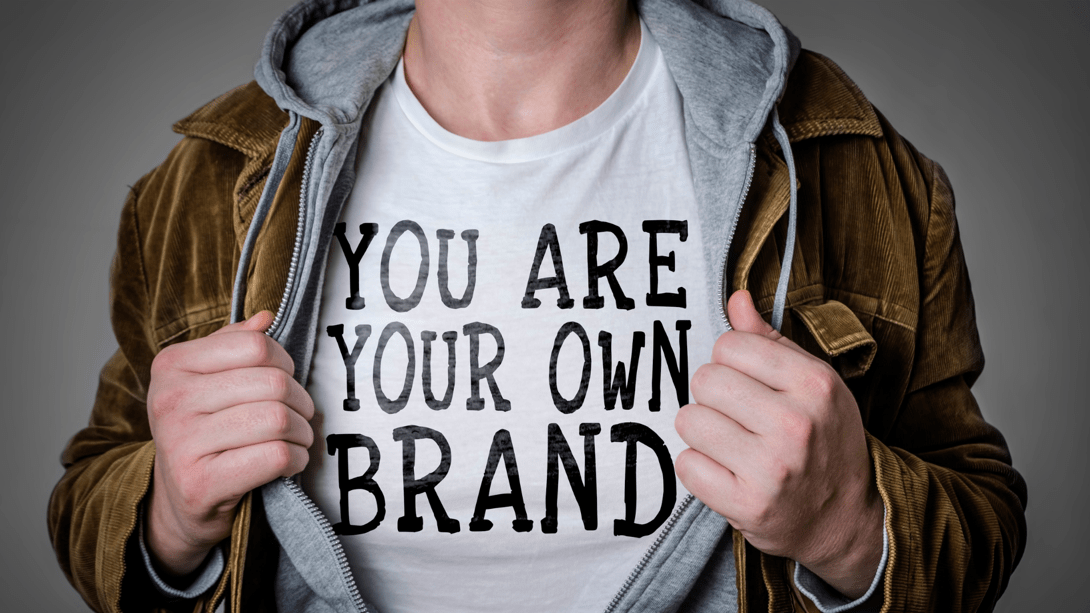 Why Is Personal Branding Important For Freelancers
Having a unique identity is essential for every freelancer in order to achieve success. And a great way from standing out from your competitors is to build your own personal brand.
This is not something to add a label to. It is rather something that needs to be distinctive, something that represents you, your personality, and the way you work.
Having a successful business model is not the only thing you need to make your freelancing career get ranked high. An established personal brand can help you gain more opportunities, increase your visibility, and boost your income.
You don't just brand yourself, you build yourself.
Personal brand - what does it represent?
What potential clients think of you and your brand has a direct effect on your success as a freelancer. Your brand will represent everything you are and everything you do. So, from the very beginning, it is important to make a good first impression.
To do so, establishing your reputation as an expert in your field is an incredibly important thing. Whether you are in the IT world, or any other creative field, your reputation is giving you a competitive edge and facilitates creating a memorable impression.
To have your own personal brand you need to identify yourself from others. As a freelancer, it is essential to consider your online presence in order to promote your services, products, and business as well.
Let's check the things that can help you along the way. Start your branding and master your career by using the steps given.
Maintaining Your Uniqueness
A brand's greatest strength is the distinctiveness and authenticity that it creates in customer's minds. If you just copy someone or something, you will most likely get lost in the sea with your competitors. Don't hide. Find a way to distinguish yourself from others, making your brand stand out.
You can start with finding the niche you are good at, then find the thing that makes you, you. Dig a little deeper, do research, find your way, and start building your brand.
Make a Lasting Impression
Your brand has to have a personality. This is the best way to promote yourself and your branding as well. By adding a personal touch, you'll establish a stronger connection with your customers.
If you leave a mark on them, they will probably come back, and choose you instead of any other competitor that is providing the same services.
A personal brand's goal is to have people recognize who you are, what you stand for, and how you can help them. So, choose one thing that makes you unique and striking and make it the thing you are known for.
For instance, if you are a content writer, define your writing style, if you are a photographer, make sure your pictures are out of this world, and if you are a designer find your ally of distinctiveness.
When reaching out to authoritative websites to share your content on their blog, write an authentic bio for the author box and make sure you include your social links as well.
Create a Visual Identity
One of the greatest branding assets is visual identity itself. Creating a memorable brand is a key part of building and strengthening associations.
Humans are highly visual creatures, therefore pay attention to your presence. The colors you are choosing, the type and the style of your brand, as well as fonts when using typography. It is a great way to leave a positive first impression and make your customers remember you.
Take Care of Your Social Media Presence
It is pretty obvious that if you run a business in any kind of way, online or in-store, a social media presence is a must.
It's nothing a bad thing, it's just that we live in the 21st century and it's an inevitable part of our personal and professional lives.
This especially refers to freelancers. Customers, before hiring someone, tend to search that person on social media. Therefore, your accounts will be the first thing they'll click on when they do research on you via Google.
So, make sure they are up to the standards your client demands.
Therefore, follow simple steps to meet those expectations:
Have a representable profile picture
Short but on-point bio with useful information
LinkedIn as a must-have. Here you can present your education, previous working experience, as well as portfolio.
Your photos in header and cover should represent your brand
Add your portfolio website to your social media accounts
This will help you with building a strong and professional online presence thus attracting more customers.
Neat Portfolio Website
Since we talked about your social media presence, and how your portfolio should be included on your profiles, let's discuss a bit about them.
If you include your portfolio into your profiles, you will look more representable and many people can see your work there. But, building a portfolio website can do miracles for you.
This is a platform where you can actually show your skills and promote your work at the same time! When customers discover your work this way, there's a big possibility that you will receive a number of offers like never before.
In this case, if you want to make a portfolio website, you will probably have to pay for web hosting. On the other hand, you can dig a little deeper and find the free ones, but we don't recommend that.
Not because we want you to spend more money, it's because of the quality and the investment you will make in the long term.
Brand Strategy
You can't predict every tiny detail while you are on the way to a freelance career, but you can make some predictions and develop your brand strategy to make things easier along the way.
Developing strategies and plans for your own brand can help you achieve success and act as a guide for you throughout the process.
As soon as you have identified what it is you are trying to accomplish, and how to do so, working on achieving that goal will be much easier. This way you can predict any inconveniences, and stand in the way of some problem-occurring situation.
Each and every action and interaction you make with your customers should be consistently in line with the authenticity of your brand.
Establish Relationships
Besides making an authentic brand, creating strong connections is the way of standing out. Paid ads and endless promoting on social media can sometimes be daunting which can end up hitting the wall.
Let's avoid that by building long-lasting associations. Utilize your interests and hobbies where you can demonstrate your expertise to build up the core of your platform and find your sphere of influence.
Being punctual is one of the essential prerequisites when you contemplate building a long-lasting relationship with your clients. Many of us fail in this step as maintaining multivariate tasks requires a significantly well-performing time tracking app for freelancers. Affording and implementing it means you're one step ahead of your counterparts in building solid relationships with your clients.
Continuous Learning
If you believe in the quality of your work, as well as your services and products, you are on a great way to build a brand that will endure.
The key is not only to maintain the same standards but try to improve it as much as you can.
Always strive to advance your skills and yourself as well. This will result in better quality work every time, which will give you an edge compared to your competitors.
So, always seek out more. Do the research, learn about brand management and strategies, read books, invest in your business, join courses, experiment outside your comfort zone, and learn how to become a great freelancer.
Summary
When you are starting your job online, especially when you are doing it on your own, building a unique brand is what sells the goods.
But, why is personal branding so important for freelancers?
If you have the quality and the passion, why hide behind the company's name? Instead, with a few simple steps, you can build an authentic personal brand and easily gain credibility online.
Leave A Reply